Dr. Charlotte Pardey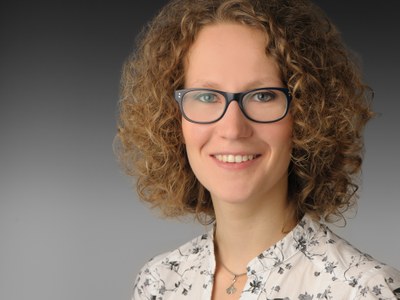 Research Fellow, Forschungsgruppe "Denkfiguren | Wendepunkte"
Contact information
+49 6421 28-25084
charlotte.pardey@staff 1
Deutschhausstraße 12




35032

Marburg




F|14 Institutsgebäude

(Room: 02A12)
Research Interests
Contemporary Arabic Literature, mainly novels
Francophone literature from the Maghreb with a specific emphasis on Tunisia
Embodiment
Gender
studied Arabic and Comparative Literature in Marburg, Damascus and London (BA Oriental Studies 2009, MA Arabic Literature and Culture 2011 and MA Comparative Literature Africa/Asia 2012). Her Master theses dealt with Egyptian novels and spatial concepts as well as with the theatricality of protest in the context of revolutionary processes in Egypt in 2011. 

From 2012 to 2013 she was a research associate at the Centre For Near And Middle Eastern Studies (CNMS) before becoming a scholarship holder of the German Academic Scholarship Foundation's program for PhD candidates from the end of 2013 to the beginning of the year 2017.

Since March 2017 she is part of Prof. Friederike Pannewick's research group "Figures of Thought | Turning Points", that is being funded by the Gottfried Wilhelm Leibniz Prize of the Deutsche Forschungs­gemeinschaft (DFG, the German Research Foundation). 

Her PhD project focused on human bodies in Tunisian novels that were published between the country's independence and the protests of 2010/2011 with its consecutive socio-political transformations. Via the discussion of the bodies and the roles that the literary works ascribe to them, the Tunisian uprising is contextualized. The thesis has been submitted and is awaiting the defense. 

ARTICLES

2015. "A Body of Dissenting Images. Kamāl al-Riyāḥī's Novel Al-Ghurillā Read as an Example of Engaged Literature from Tunisia." Commitment and Beyond. Reflections on/of the Political in Arabic Literature since the 1940s, edited by Friederike Pannewick and Georges Khalil with Yvonne Albers. Wiesbaden: Reichert. 273–284. 

2014. "Space and Experience for the Racially Marked Body: Kamal al-Riahi's Novel al-Ghurillā." In Experiencing Space – Spacing Experience. Concepts, Practices, and Materialities, edited by Nora Berning et al. Trier: Wissenschaftlicher Verlag. 169–182. 

CONFERENCE PAPERS

"Protest and Provocation. Aspects of the Body in Tunisian Novels", International Summer Academy Reconfiguring the (Non-)Political, organised by the research network Re-Configurations research group Figures of Thought | Turning points of the Philipps-Uni­ver­sität Marburg. 30/08/2016. 

"Writing about Death – Thinking about Tunisia. Post-human Haun­tology in Two Tunisian Novels", EURAMAL Conference, Universitetet i Oslo, Norway. 03/06/2016.

"Disentangling Fact and Fiction in Times of Turmoil. Kamāl al-Riyāḥī's Multilayered Narrative of the Tunisian Uprising", Annual meeting of the Middle Eastern Studies Association (MESA) in Denver, USA. 23/11/2015. 

"Burning Bodies – Fire and Myth-Making in Hassouna Mosbahi's Ḥikāya Tūnisiyya", MESnet Early Career Middle Eastern Studies Researcher Work­shop, Institute of Arab and Islamic Studies, University of Exeter, England. 31/10/2015. 

"Burning Bodies – Fire and Myth-Making in Hassouna Mosbahi's Ḥikāya Tūnisiyya", Workshop Cor­po­reali­ty in Arab Public Culture: The State of the Field, Netherlands Institute for Advanced Study in the Humanities and Social Sciences (NIAS) in Wassenaar, The Netherlands. 20/10/2015.

"Sexuelle Gewalt, Grenzen und Geschlechterrollen – ein Beitrag aus der mo­der­nen tune­si­schen Romanliteratur", Workshop Provokation und Subversion – Körper und Sexualität in der Literatur, Department of German Studies, RWTH Aachen. 10/07/2015. 

"Body Geographies – Experience and Space in Kamal al-Riyahi's novel al-Ghurilla (The Gorilla)", EURAMAL Conference, Universidad Autóno­ma de Madrid, Spain. 09/05/2014.

 
Hint:
In case of inaccurate personal data, please inform the appropriate Personnel Data Agent.
1
The email addresses are only selectable in the intranet. To complete an email address, merge following string ".uni-marburg.de" or "uni-marburg.de" to the end of the email address.