Karoline Körfer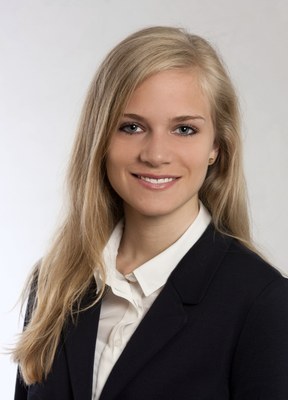 Doctoral Candidate, IPAM-Therapeut/in
Contact information
karoline.koerfer@staff 1
Gutenbergstraße 18




35032

Marburg




G|01 Institutsgebäude

(Room: 03033 resp. +3033)
Doctoral Candidate
Contact information
+49 6421 28-23647
karoline.koerfer@staff 1
Gutenbergstraße 18




35032

Marburg




G|01 Institutsgebäude

(Room: 03035 resp. +3035)
Research Interests
Enhancing exposure-based treatment for chronic pain
Expectation violation and immunization in the context of chronic pain
Mechanism of action in exposure-based treatments
Self-concepts of chronic pain patients
Curriculum Vitae
Since 05/2017
PhD in Psychology (Dr. rer. nat.), Philipps University of Marburg, Department of Psychology, Division of Clinical Psychology and Psychological Treatment
Thesis: " When and why does exposure therapy fail in patients with chronic back pain?" , Advisors: Prof. Dr. Julia A. Glombiewski & Prof. Dr. Harald Lachnit

Since 10/2017
Postgraduate training in cognitive behavioral therapy, Institut für Psychotherapieausbildung Marburg (IPAM)

04/2016 – 04/2017
Master in Psychology (M.Sc.), Philipps-University of Marburg
Thesis: "The impact of different pain exposure instructions on psychophysiological correlates and treatment outcome: Inhibitory learning approach vs. habituation approach"

10/2011 – 09/2015
Bachelor in Psychology (B.Sc.), Philipps-University of Marburg

Since 10/2017
PhD student in the DFG funded research training group (RTG 2271) "Breaking Expectations"

05/2017 – 09/2017
PhD-Scholarship, Philipps University of Marburg, Department of Psychology, Division of Clinical Psychology and Psychological Treatment

since 05/2017
Clinical Psychologist, Outpatient Clinic for Psychological Interventions, Psychotherapie Ambulanz Marburg (PAM)

04/2016 – 04/2017
Student Research Assistant at the working group of Clinical Psychology and Psychotherapy, Philipps University of Marburg

10/2014 – 10/2015
Student Research Assistant at the working group of Cognitive Neuroscience of Perception and Action, Philipps-University of Marburg

04/2014 – 07/2014
Internship at the Department of Psychology, University of York, UK (Dr. Katie E. Slocombe)
Publications
Wallace, E. K., Altschul, D., Körfer, K., Benti, B., Kaeser, A., Lambeth, S., ... & Slocombe, K. E. (2017). Is music enriching for group-housed captive chimpanzees (Pan troglodytes)?. PLoS One, 12(3), e0172672.

Schemer, L., Körfer, K., & Glombiewski, J. A. (under submission). Performing exposures to pain, but how? Testing therapeutic instructions in an experimental design.
Hint:
In case of inaccurate personal data, please inform the appropriate Personnel Data Agent.
1
The email addresses are only selectable in the intranet. To complete an email address, merge following string ".uni-marburg.de" or "uni-marburg.de" to the end of the email address.