Nico Leppin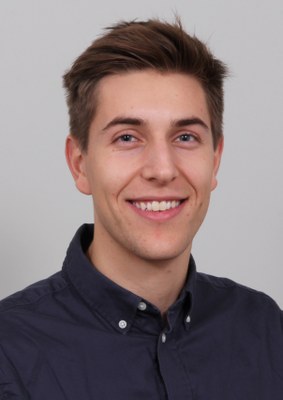 Doctoral Candidate, IPAM-Therapeut/in
Contact information
nico.leppin@staff 1
Gutenbergstraße 18




35032

Marburg




G|01 Institutsgebäude

(Room: 03060 resp. +3060)
Research Interests
Psycho-Oncology
Palliative Care
Advance Care Planning
Curriculum Vitae
Since 09/2017
PhD in Psychology (Dr. rer. nat.), Philipps University of Marburg, Department of Psychology, Division of Clinical Psychology and Psychological Treatment
Advisor: Dr. Pia von Blanckenburg

Since 09/2017
Postgraduate training in cognitive behavioral therapy, Institut für Psychotherapieausbildung Marburg (IPAM)

10/2015 – 08/2017
Master in Psychology (M.Sc.), Free University Berlin
Thesis: "Development and evaluation of an assessment tool that measures general symptoms regarding traumata in people with intellectual disabilities "

10/2012 – 09/2015
Bachelor in Psychology (B.Sc.), University Potsdam

Since 09/2017
PhD-Scholarship, Philipps University of Marburg, Department of Psychology, Division of Clinical Psychology and Psychological Treatment

Since 09/2017
Clinical Psychologist, Outpatient Clinic for Psychological Interventions, Psychotherapie Ambulanz Marburg (PAM)

Bachelor-Seminar: Advanced Seminar Psychosomatics: Psycho-Oncology
Publications
von Blanckenburg, P., & Leppin, N. (2018). Psychological interventions in palliative care. Current Opinion in Psychiatry, 31, 389-395.
Hint:
In case of inaccurate personal data, please inform the appropriate Personnel Data Agent.
1
The email addresses are only selectable in the intranet. To complete an email address, merge following string ".uni-marburg.de" or "uni-marburg.de" to the end of the email address.