Main Content
Marlene Leonie Biebricher, M.A.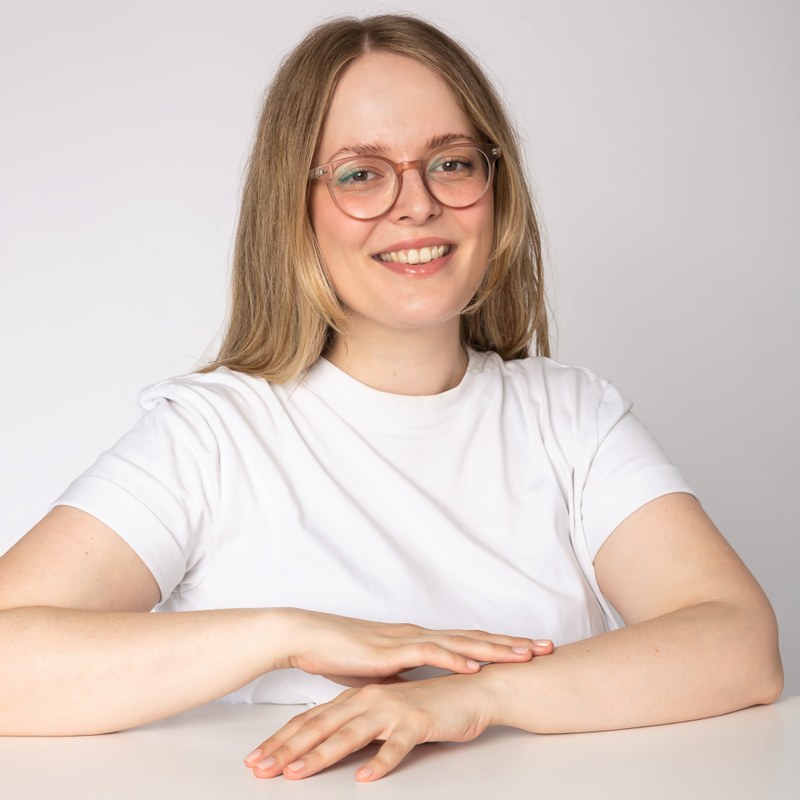 Affiliation & Contact
Philipps-Universität Marburg
Profile (Institute of Media Studies)
E-Mail: marlene.leonie.biebricher[at]uni-marburg.de
Twitter: @marleneleonie_
Research Areas
Audiovisual Aesthetics, Digital Film Historiography, Film Studies, Feminist Theory, Gender Studies
Biography
Marlene Leonie Biebricher works as a Research Assistant at the BMBF research group "Aesthetics of Access. Visualizing Research Data on Women in Film History" (DAVIF). In this context, she also pursues her doctoral thesis. Before starting this position, she graduated from the Master's program "Media and Cultural Practice. History, Aesthetics, Theory" at the Institute of Media Studies at Philipps-Universität Marburg where she also received her Bachelor's degree in Media Studies. In addition, she received a certificate in Gender Studies. While doing her Master, she worked as a Student Assistant at the Media Studies repository media/rep/. She also gained experience in costume design and set management when working on the film production set for Gemany's public television broadcaster ZDF. At the research group, she currently supports the PI in the areas of project management infrastructures and finances.