Lisa-Maria Ohler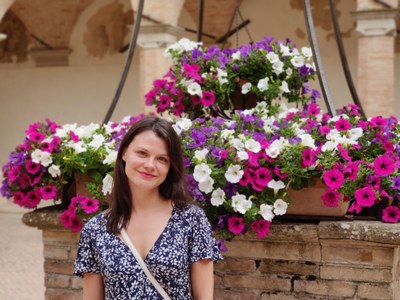 Associated Scholar
Contact information
Project PHUSICOS – Horizon 2020/University Salzburg
Microbe-assisted vegetation cover to reduce erosion in alpine Environments
For my PhD thesis I am exploring the functions of naturally occurring microbes in the phyllosphere and rhizosphere of alpine plants and how these microbes affect seed germination and alterations in morphological plant traits, in particular of the species Campanula barbata. Additionally, I am investigating how plant communities and plant traits on species and community level change along a geomorphological gradient of slope erosion and how these insights can be combined to help reducing erosion in alpine environments by applying a nature-based solution founded on microbe-assisted plant cover.
Hint:
In case of inaccurate personal data, please inform the appropriate Personnel Data Agent.
1
The email addresses are only selectable in the intranet. To complete an email address, merge following string ".uni-marburg.de" or "uni-marburg.de" to the end of the email address.