Dr. Victoria Ruiz-Hernández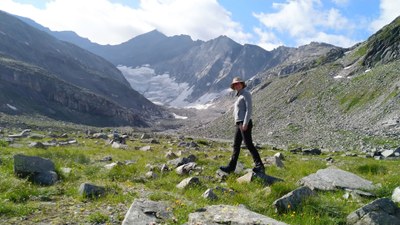 Associated Scholar
Contact information
START-Project/University Salzburg
As a postdoc, I am assessing the distribution of microorganisms throughout the successional gradient in a glacier forefield. I am focused on bacteria and fungi growing on the phyllosphere of plants and within soil cores. The aim of my work is to contribute to the understanding of microbe community changes associated to the generation of biodiversity. We will test the hypothesis generated with regard to microbe communities and multidiversity in microcosm experiments. Furthermore, I will work on the functional diversity shift of organisms along the gradient.
Besides my work on the START project, I am studying the preferences of bumblebees, thrips and humans for different floral traits.
Hint:
In case of inaccurate personal data, please inform the appropriate Personnel Data Agent.
1
The email addresses are only selectable in the intranet. To complete an email address, merge following string ".uni-marburg.de" or "uni-marburg.de" to the end of the email address.