Main Content
The Team of the Institute for Lung Research / iLung
Here you can find information about the people, our environment and facilities, our publications, and job opportunities.
We are a multi-disciplinary team of clinical and basic science researchers of the German Center for Lung Research located at the Philipps-University Marburg and the University Medical Center UKGM. We want to elucidate lung inflammation in infection, allergy, and smoking related diseases, by cell- and molecular biology, clinical research, and bioinformatics/systems biology. Our physicians take care of patients with lung diseases at the university medical center.
We have a well-equipped BSL-2 lab suite for infection biology and immunology work within a state-of-the-art biomedical research center housing animal facilities, radionuclide facilities, and laboratories for highly infective pathogens (BSL3 and BSL4). We are part of collaborative research centers, and work together with Charité Medical School, Berlin, University of Giessen Lung Center, Max-Planck Institutes, and the Loewe-Center for Synthetic Microbiology. Marburg has a charming university town with a medieval city center situated in a picturesque landscape.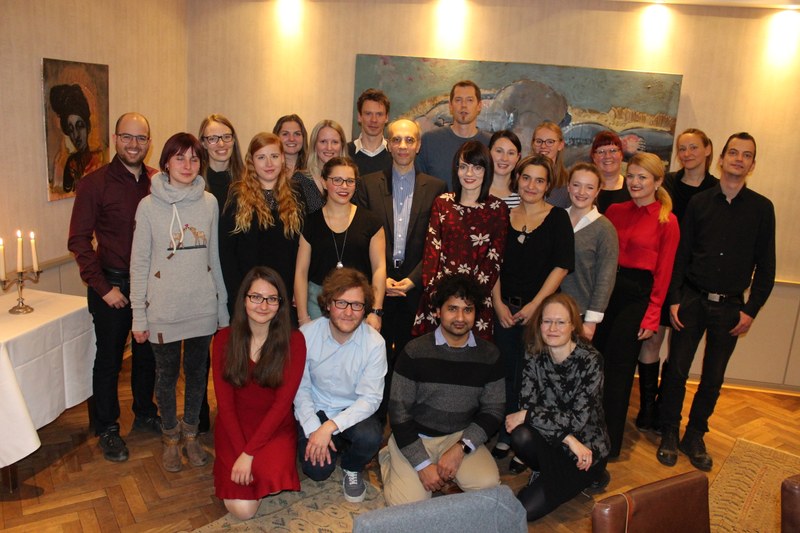 Inflammation is a central aspect of the four most important lung diseases: pneumonia, chronic bronchitis, tuberculosis, and lung cancer.                                                    
The Department "Inflammation of the Lung / iLung" is dedicated to research on pulmonary immune reaction with focus on: epigenetics and microRNAs regulating lung immunology, macrophage (sub-)phenotypes in the lung, systems Biology of lung diseases, and translational and clinical research (Bioinflame, miRSep)
The research group is part of the German Center for Lung Research (DZL) and the Research Units for Systems Biology (Forsys).
It  is situated at UGMLC - Universities of Giessen and Marburg Lung Center, Philipps University, Marburg, Germany, is taking part in patient care at the University Hospital Giessen and Marburg, and has a dependance at the Department of Internal Medicine/ Infectious Diseases and Pulmonary Medicine, Charité Medical School, Berlin, Germany.