Main Content
MARA DAY 2015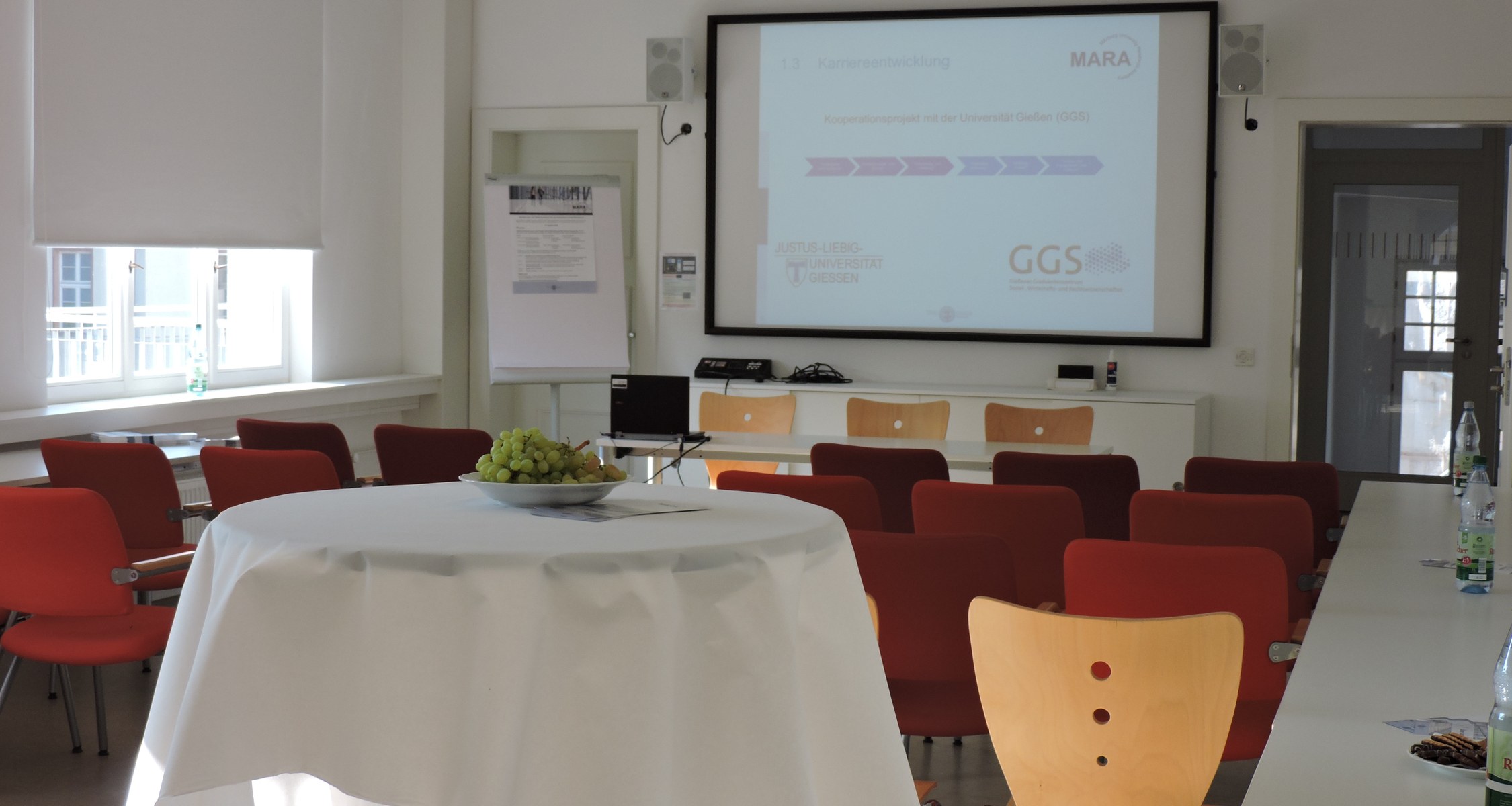 MARA DAY took place on October 27, 2015, from 14:00–21:00 on the MARA premises at Deutschhausstraße 11+13 and at the Landgrafenschloss (evening event) in Marburg. During the afternoon event, we informed the participants about the training and funding opportunities to support junior scholars at MARA (workshops and programs for doctoral candidates and postdocs, scholarship options, and other means of funding as well as consultation and mentoring services), about the offerings from the International Office (for doctoral candidates from Germany and abroad such as the STIBET and IPID4all programs and the Welcome Centre), and from the Teaching in Higher Education Unit (its "Für ein richtig gutes Studium" project (For truly good university studies) and the Hochschuldidaktisches Netzwerk Mittelhessen (Network for Teaching in Higher Education of Central Hesse)). In the evening, the doctoral candidates and postdocs of Philipps-Universität presented their research by means of short oral presentations and posters. The best oral presentation (Mrs. Wei Liu, psychology) and poster presentation (Mr. Andreas Trabert, chemistry) were awarded a prize at the end of the event.
For further information, please consult our program (PDF) or the announcement of the event.
The local newspaper Oberhessische Presse also reported on MARA DAY 2015: "Lust auf Wissenschaft" (JPG, 10/27/2015) and "Hilfestellung für Nachwuchsforscher" (JPG, 10/31/2015).