Main Content
MARA DAY 2016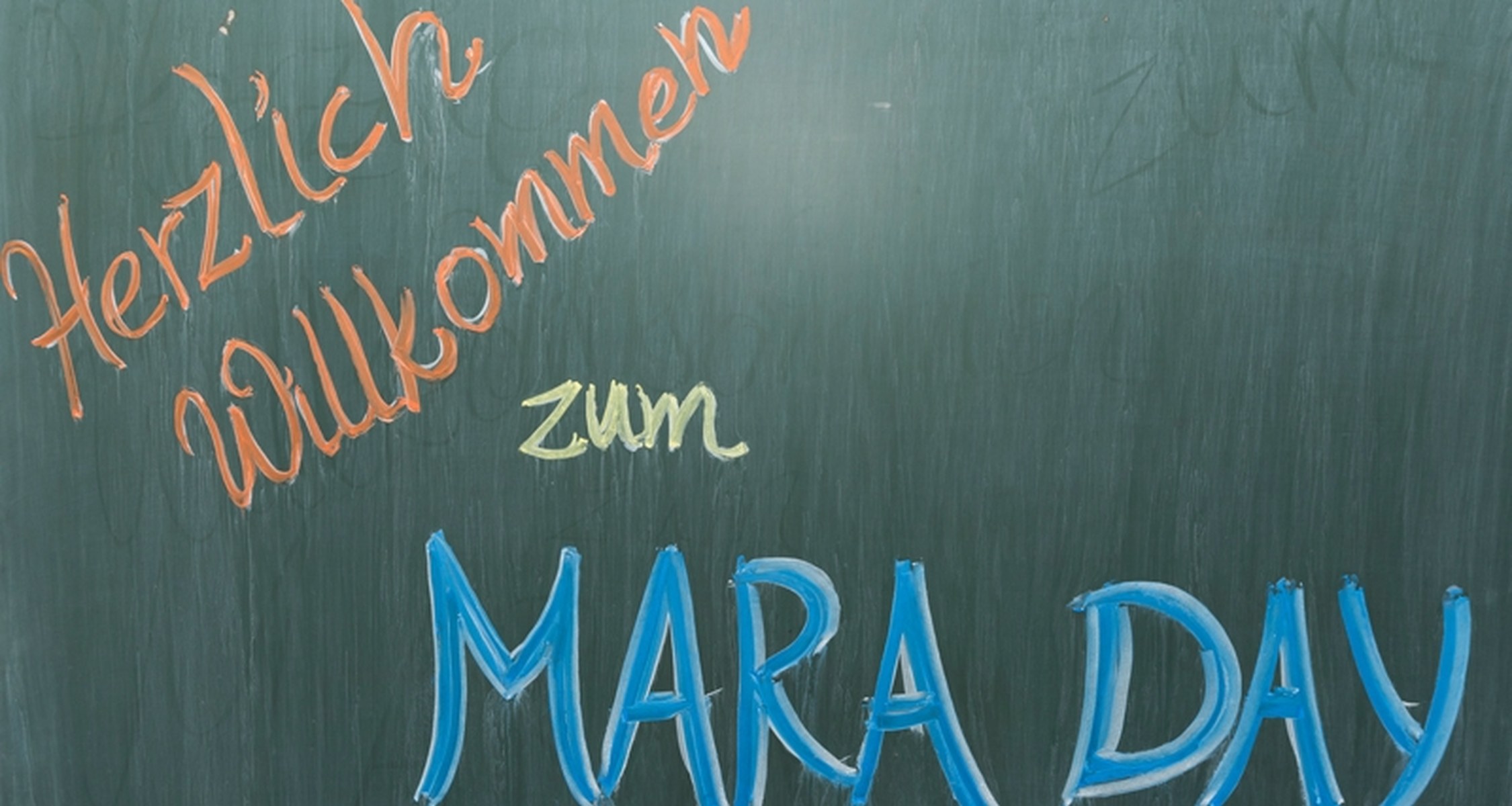 For the first time, MARA DAY on October 21, 2016 offered an "ideas fair" with the theme "Interdisciplinarity as Inspiration". Nine doctoral candidates from Philips University seized the opportunity to present their dissertation topics. Each topic was part of a more comprehensive general topic, which was to make it accessible to an audience beyond the experts in the field and open it up to interdisciplinary debate.
The ideas fair was supported by presentations. We were able to engage the physicist and philosopher Professor Jan C. Schmidt from the University of Darmstadt to give the introductory talk. His topic was "What is interdisciplinarity? Paths through a jungle". Following this introduction, the doctoral candidates presented their research topics, with much enthusiasm, in short three-minute presentations. The audience was impressed by the quality of their talks. To explain a topic in the field of neuroscience, for instance, to a non-expert audience in three minutes is quite a challenging task indeed!
Scientific poster presentations, pictures of field research, maps, and even preserved reptile specimens added to the experience at the fair booths. Along with coffee and cake, this format encouraged interested conversations in a casual atmosphere. Booths offering information and consultation services added to the program. Among them were the International Giessen Graduate Centre for the Life Sciences (GGL), represented by its director Professor Eveline Baumgart-Vogt; the Marburger Institut für Innovationsforschung und Existenzgründungsförderung (MAFEX; Marburg Institute for Innovation Research and Start-Up Funding), represented by Christian Rötz; and the International Office of Philipps University, represented by Dr. Peter Widmann. Dr. Ingrid Rieken was available to answer questions concerning the mentoring programs for female junior scholars. Dr. Timo Glaser of the University Library provided information about the DFG-supported publication fund for articles published in open-access journals. Edgar Losse from the German Federal Employment Agency and Andrea Gergen from GEW Hessen were also on hand to answer visitors' questions.
The late afternoon session was devoted to informative talks. Manfred Hofmann, Director of Philipps-Universität's Personnel and Organization Administration Unit, presented the Fixed-Term Contracts in Higher Education and Research Act and the University's Temporary Employment Directive (Wissenschaftszeitvertragsgesetz, Befristungsleitlinie). Carina Wagner (Techniker Krankenkasse, a health-insurance provider) and Helmut Kräling (Federal Employment Agency) offered information about insurance issues during the doctoral and postdoctoral phase.
Cornelius Filipski of "Antwort-N" was a charming moderator in leading through the program. Approximately 70 interested persons attended MARA DAY 2016.
You can find more information in the announcement of the event, the MARA DAY program (PDF), and the schedule of short presentations (PDF).