20.01.2019

Successful excursion to the International Marketing Trends Conference

The excursion of Prof. Lingenfelder's Chair of Marketing and Retail Management to 18th International Marketing Trends Conference from January 17th to 20th in Venice, Italy was a big success. In addition to Prof. Lingenfelder and his staff members, Ms. Eckl and Dr. Horstmann, eight bachelor and master students with major in marketing traveled with them.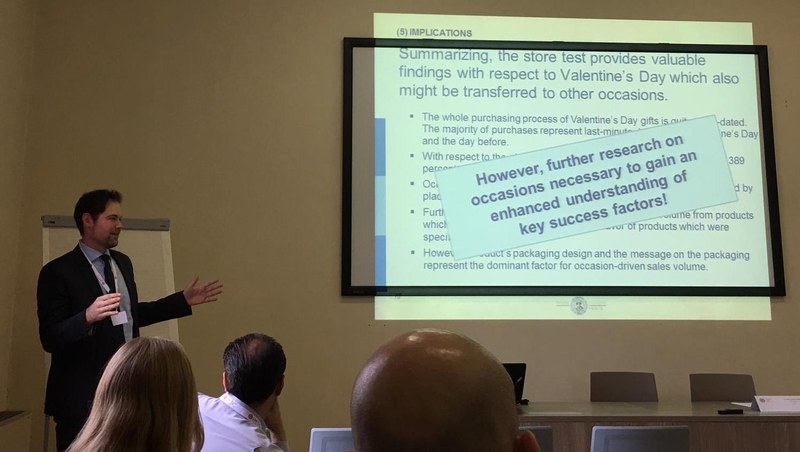 Ms. Eckl discussed her Ph.D. project on "Price Differentation in Omni-Channel Retailing" during the doctoral colloquium with several Professors from all over the world on Isola di San Servolo.
Dr. Horstmann presented his full paper "Effects of occasion-based targeting: Evidence from Valentine's Day" as part of a academic research session, co-authored by Prof. Lingenfelder. The full paper can be downloaded form the proceedings. 
The students 
The students also participated in the conference. Among a large number of paper presentations they listened to those which were of special interest to them. They took first-hand scientific findings, discussed with the researchers and meet the faces behind a paper. Apart from participation in the conference, students had the chance to check out Venice day and night.