Dr. Jan Hackel
Research Fellow
Contact information
jan.hackel@biologie 1
Karl-von-Frisch-Straße 8
35032
Marburg
K|05 Institutsgebäude
My research area is evolutionary biogeography: I want to understand how patterns of distribution were shaped by speciation, extinction and dispersal. I use field expeditions, molecular lab work and modelling to study these processes. My focus is on plants and fungi.
Academic CV
since 2023: Research fellow – Universität Marburg
2018-2022: Research fellow (Future Leader Fellowship in Plant and Fungal Science) – Royal Botanic Gardens, Kew, UK
2017-2018: Assistant lecturer (Attaché temporaire d'enseignement et de recherche) – Université Toulouse III, France
2014-2017: PhD studies – Université Toulouse III
2012-2014: MSc. Biodiversity, Ecology, Evolution – Université Toulouse III
2008-2012: BSc. Biology – Universität Tübingen, Germany
Research priorities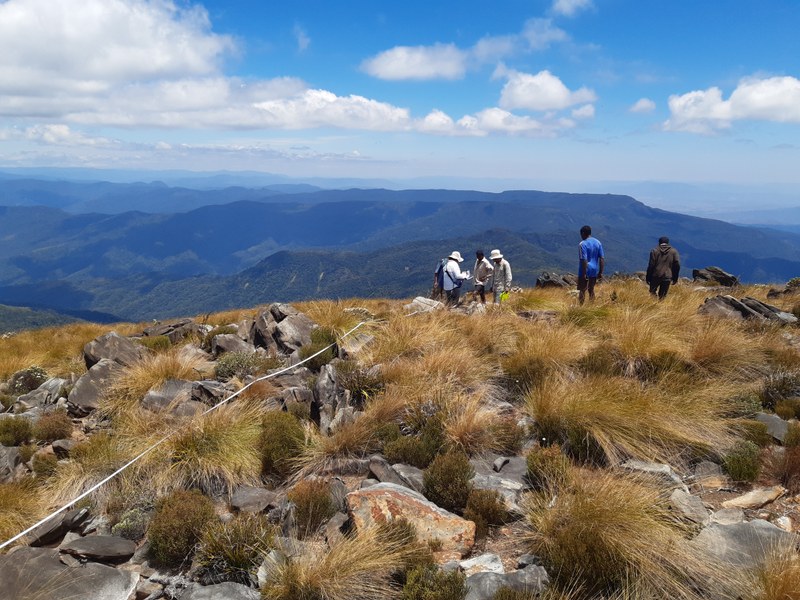 Grasses and grasslands
Grasses (family Poaceae) dominate roughly 40% of global land surface. I have worked, among other things, on the origins of grasslands in Madagascar. Currently, I continue work on the grasses on Madagascar and on phylogenomics of the grass family.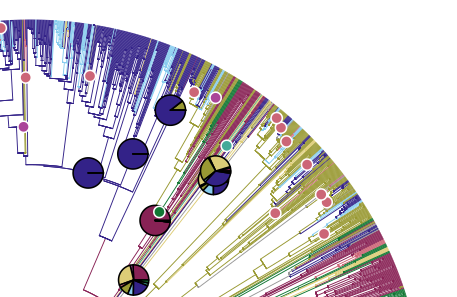 Macroevolutionary processes
Distribution patterns emerge through speciation, extinction and dispersal. These macroevolutionary processes can be reconstructed using phylogenetic trees. I am interested in particular in the factors affecting the dispersal of lineages.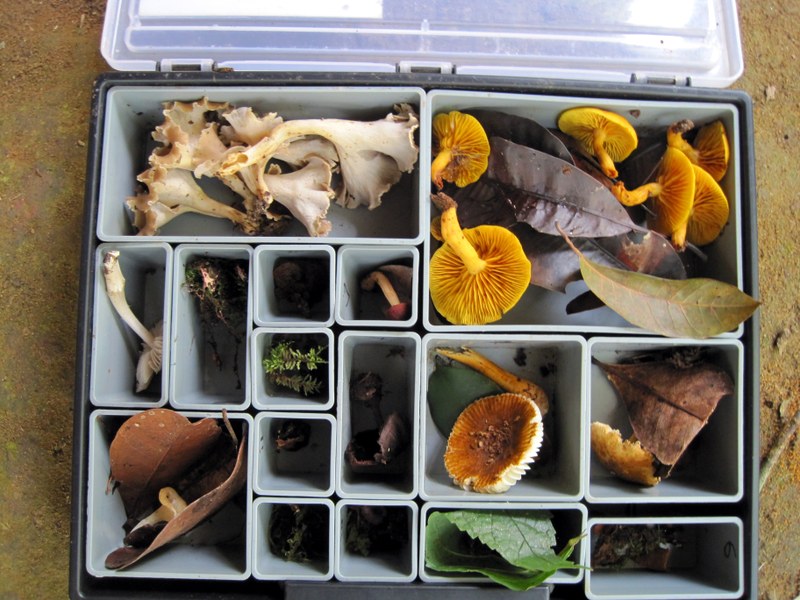 Plant-symbiotic fungi
Close symbiotic relationships between plants and fungi are of biogeographic interest as the distribution of both partners is interdependent. I have worked on the biogeography of ectomycorrhizal fungi in the Neotropics. I am also interested in fungal endophytes of grasses.
Selected publications
See also my full list of publications on Google Scholar.
Public outreach
Blog articles for Royal Botanic Gardens, Kew:
Web profiles
Hint:
In case of inaccurate personal data, please inform the appropriate Personnel Data Agent.
1
The email addresses are only selectable in the intranet. To complete an email address, merge following string ".uni-marburg.de" or "uni-marburg.de" to the end of the email address.