Dr. Michaela Meurer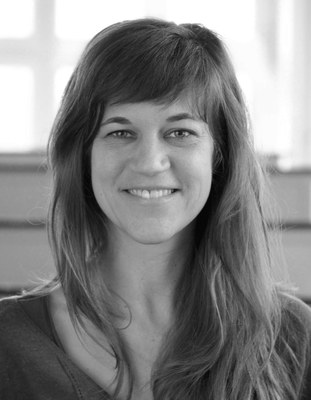 Research Fellow
Contact information
+49 6421 28-25355
+49 6421 28-22140
michaela.meurer@ 1
Deutschhausstraße 3




35032

Marburg




F|04 Institutsgebäude

(Room: A008 resp. 00/1080)
Research associate in the BMBF project "Social Climate Change Impacts and Sustainability Innovations in Southern Africa and Northern South America" (NISANSA).
Consultation hours: by arrangement

Research focus:
Local: Latin America (especially Brazilian Amazon region) and Mozambique
Topic: Anthropology of the Environment, Ethnology of the Globalisation, Common goods research, Anthropology of climate change, Conservation and Resource Use

Vita

Michaela Meurer was born in Koblenz in 1984. She completed her studies of anthropology, romance linguistics and literature (Spanish and French) in Heidelberg with a master's degree in 2012. Her thesis entitled "Man and nature are two things, and man is master" was concerned with the anthropogenic concept of nature, which underlies and shapes mechanisms and politics against climate change, discussed on the example of REDD+.

Since 2012 she is employed as research associate at the Division of Cultural and Social Anthropology, Philipps-University Marburg. Her research and teaching interests include the Anthropology of Environment and the Ontological Turn in Anthropology.

In 2020 she finished her PhD on the topic of legal pluralism in the conservancy Resex Tapajós-Arapiuns, Northern Brazil. Currently, she does research as a PostDoc in Mozambique and Brazil, focusing on social implications and dimensions of global climate change.

Publications

Michaela Meurer (2021): Curupira und Kohlenstoff. Eine praxistheoretische Revision Politischer Ontologie am Beispiel von Umweltschutz in Amazonien. Bielefeld: transcript.

Michaela Meurer and Kathrin Eitel (eds.) 2021: Environmental Ontologies. Approaching Human-Environmental Engagements. Berliner Blätter 84.
Darin:
Kathrin Eitel and Michaela Meurer 2021: Introduction. Exploring Multifarious Worlds and the Political Within the Ontological Turn(s), 3-20.
Michaela Meurer 2021: Rethinking Political Ontology. Notes on a Practice-Related Approach and a Brazilian Conservation Area, 77-91.

Michaela Meurer 2020: Reflexões antropológicas sobre a diversidade de relações entre humanos e meio ambiente. In: Vasconcelos Gama e Carvalho de Andrade (eds.): Ciência Aplicada ao uso múltiplo da Floresta no Baixo Rio Amazonas. Curitíba, Brasil: CRV, 79-98.

Michaela Meurer 2018: Von Selbstbestimmung zu Mitbestimmung. Grenzen der Partizipation in gemeindebasierter Verwaltung von Regenwald. In Geographische Rundschau 12/2018 (Naturschutz. Teilhabe und Konflikte): 39-44.
Hint:
In case of inaccurate personal data, please inform the appropriate Personnel Data Agent.
1
The email addresses are only selectable in the intranet. To complete an email address, merge following string ".uni-marburg.de" or "uni-marburg.de" to the end of the email address.