Main Content
How to get there
The 2nd voiceID conference will take place in the historic University town Marburg in Germany.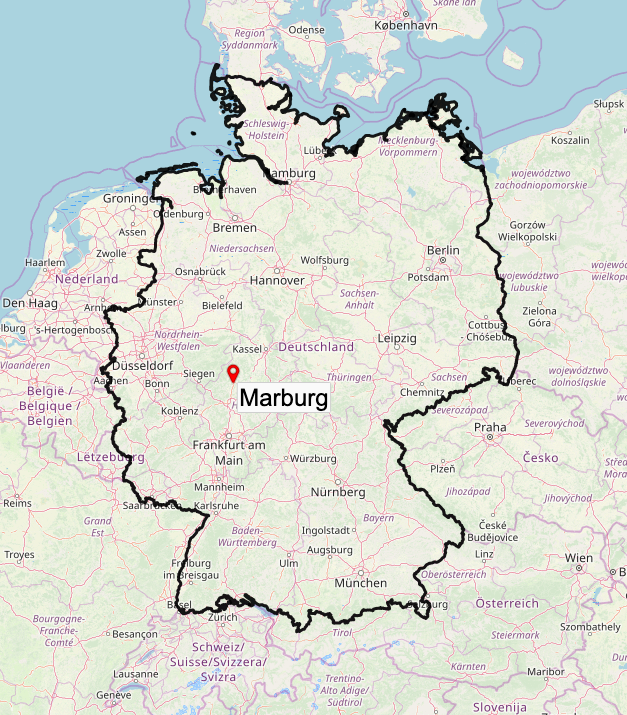 By plane:
Frankfurt International Airport (FRA) is Germany's largest airport and serves as a base for more than 90 airlines. To name a few: Lufthansa, Ryanair, Easyjet, KLM, SAS Scandinavian Airlines, Qatar Airways, Singapore Airlines, American Airlines, United Airlines.
Marburg is well connected to the airport via public transportation which will take about 90 minutes. Trains leave every 30 minutes and you will have to change at Frankfurt main station.
By train:
The train journey from Munich to Marburg (via Frankfurt) takes 4:30 hours, the journeys from Hamburg or Berlin (via Kassel-Wilhelmshöhe) will take about 4 hours. Marburg has two train stations (Hauptbahnhof and Süd). The main station is closer to the city centre, it is a 20 minute walk to the conference venue. Busses leave frequently (bus stop Rudolphsplatz).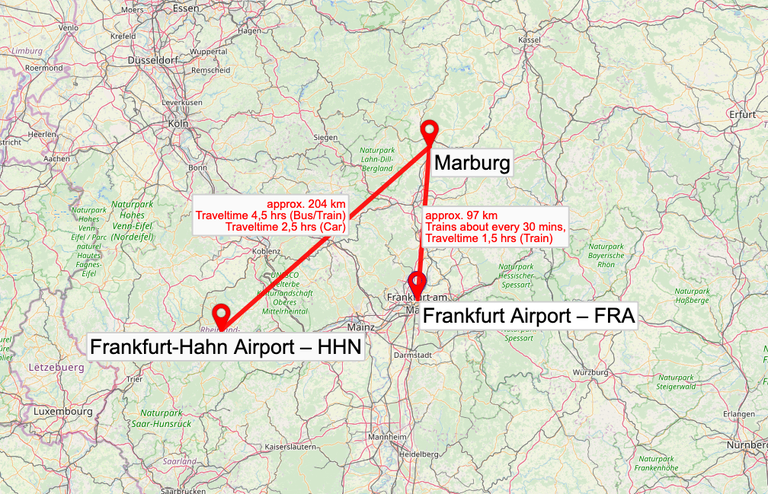 By car:
There are a number of pay and display car parks within walking distance of the University which you can see on the provided map. Free car parking is available at several park and ride spots called Messeplatz, Am Krekel and Georg-Gaßmann-Stadion. Busses from there run every 30 minutes.
The conference will take place in the building of the research centre Deutscher Sprachatlas and its vicinity: Pilgrimstein 16, 35037 Marburg.