Main Content
StencilCreator: Multi-Layer Stencil Creation from Images
Abstract
A stencil is a thin sheet of material, such as paper, plastic, or metal, with certain patterns cut from it. Applying a pigment through the cut-out holes produces a design on an underlying surface. Using multiple overlapping stencil layers, artists can create intricate, yet reproducible imagery on a variety of surfaces. Traditionally, artists have to design not only the final appearance, but also each individual stencil layer. A stencil layer needs to be connected, geometrically simple, and physically stable. Taking all these constraints into account during the design process is difficult and unintuitive even for skilled artists.
In this paper, we propose a system which separates the artistic design stage from the complex and tedious task of stencil creation. For a given user design, our algorithm automatically generates a set of stencil layers satisfying all required properties. The task is formulated as a constrained energy optimization problem and solved efficiently. Experiments, including a user study, are carried out to examine the complete algorithm as well as each individual step.
Paper

Video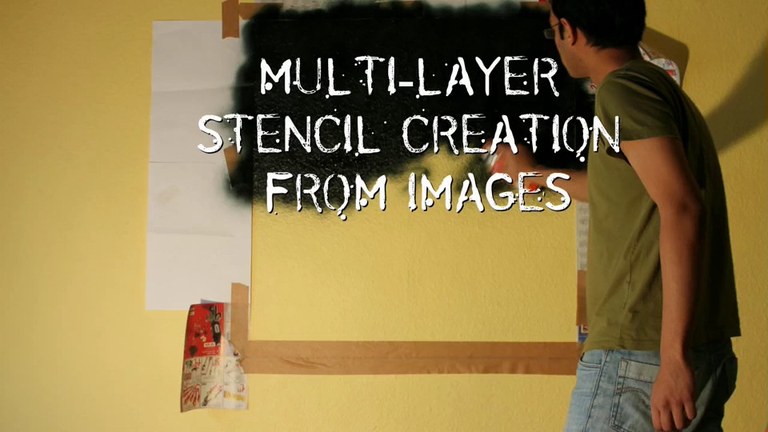 Video (AVI)   Video (MP4)    Video (OGV)    Video (WEBM)
Website
The website https://www.stencilcreator.org demonstrates our approach for computer-assisted multi-layer stencil creation from images.
Citation
Arjun Jain, Chao Chen, Thorsten Thormählen, Dimitris Metaxas, Hans-Peter Seidel:
Multi-Layer Stencil Creation from Images
Computers & Graphics, Volume 48 Issue C, May 2015