Main Content
Create a Network Connection in Windows
Requirements
These instructions exclusively refer to AD accounts.
In order to access networks from outside the university network you need a VPN connection.
Create a network connection with a graphical user interface
Start Windows Explorer.
Right-click "This PC".
Select "Map network drive...":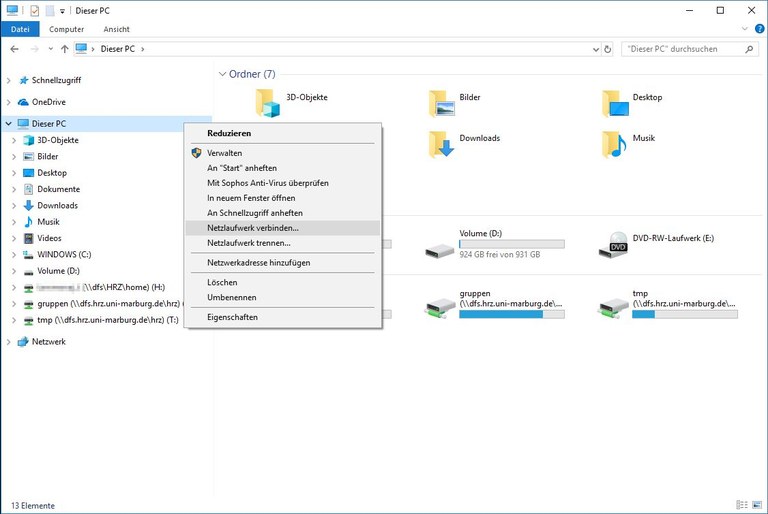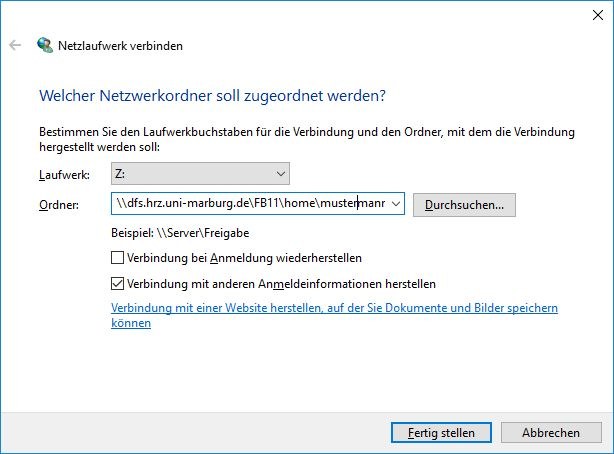 In the field "Username" type in ad.uni-marburg.de\<username>. Your username is the same one you use to log into your workstation computer.
Type in your AD account's password.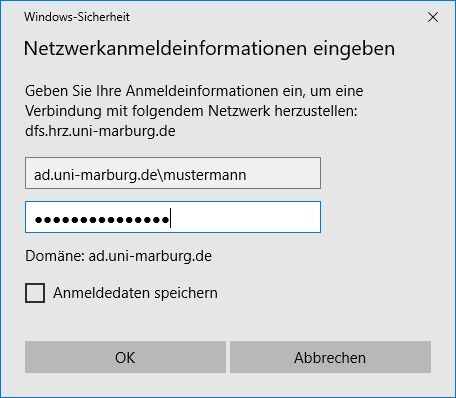 If everything went well, your network directory will be displayed as a new drive letter. 
Create a network connection with the Command Promptnet
use H: <DFS-Pfad> * /user:ad.uni-marburg.de\<username>