Dr. Jamal Shamsara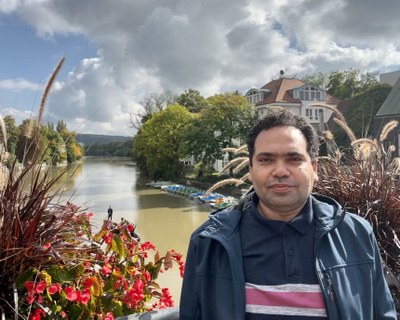 Postdoctoral Research Fellow
Contact information
jamal.shamsara@pharmazie 1
Marbacher Weg 8
35032
Marburg
M|04 Institutsgebäude A
I educated as a pharmacist in 2006 (Mashhad, Iran). Then, I obtained a Ph.D. in Pharmaceutical Biotechnology (2011, Mashhad, Iran). My early career studies were on the experimental aspects of cancer and cardiovascular disease molecular biology and biomarker discovery including in vitro assays on cell culture, gene expression assays, and proteomics.
After my Ph.D., I continued my career as an assistant professor at the Pharmaceutical Research Center, Mashhad, Iran (2012). During that time I had several short research stays as a visiting researcher at UFZ, Leipzig and Biopark, Regensburg. I was developing interests in computational chemistry research, then my studies were shifted toward the application of machine learning methods including deep learning in the analysis of chemical and biological data. I started my position in the Kolb lab as a postdoctoral researcher in March 2021.
Hint:
In case of inaccurate personal data, please inform the appropriate Personnel Data Agent.
1
The email addresses are only selectable in the intranet. To complete an email address, merge following string ".uni-marburg.de" or "uni-marburg.de" to the end of the email address.