Willem Titulaer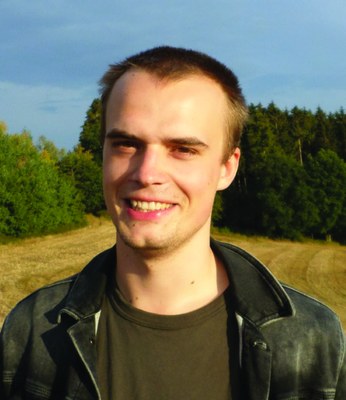 Research Fellow
Contact information
+49 6421 28-21355
+49 6421 28-28994
willem.titulaer@pharmazie 1
Marbacher Weg 8




35032

Marburg




M|04 Institutsgebäude A

(Room: A109 resp. +1/0040)
I did my bachelor and master studies in Molecular Life Sciences at the Radboud University, complemented with an Erasmus research internship at the Kolb lab. During my studies I have developed my interests and skills at the interface of computational- and medicinal chemistry. This is represented by my previous work during research internships on synthesis & NMR-kinetic assays of glucoside prodrugs in the lab of Thomas Boltje, writing software for secondary structure 'normality' predictions with Gert Vriend, and large-scale virtual screening for CX3CR1 in the lab of Peter Kolb. After my studies, I have worked as Junior Lecturer & Researcher under the supervision of Floris Rutjes at the Radboud University for one year, where I developed and taught the molecular modelling material for the medicinal chemistry pilot course. Furthermore, I was involved in the PanCoroNed consortium for antiviral development against SARS-CoV-2. Since last May, I have returned to the Kolb Lab as a doctoral candidate under supervision of Peter Kolb.
Hint:
In case of inaccurate personal data, please inform the appropriate Personnel Data Agent.
1
The email addresses are only selectable in the intranet. To complete an email address, merge following string ".uni-marburg.de" or "uni-marburg.de" to the end of the email address.