Dr. Christian Junge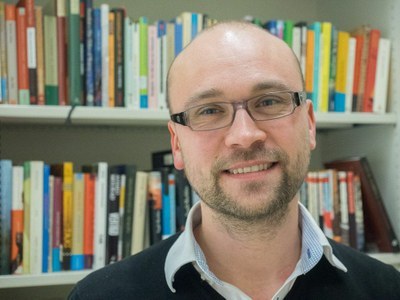 Research Fellow, Senior Lecturer
Contact information
+49 6421 28-24809
+49 6421 28-24829
christian.junge@staff 1
Deutschhausstraße 12




35032

Marburg




F|14 Institutsgebäude

(Room: 00A42)
nach Vereinbarung / by arrangement (01.10.2021-15.08.2022 beurlaubt / on leave)
Main teaching and research areas
Main teaching areas
Classical and Modern Arabic Literature as well as Cultural and Intellecutal History
Islam and Christianity in the MENA Region
Theories of Literary and Cultural Studies and Social Sciences
Literary and Academic Standard Arabic and Egyptian Dialect
Main research areas
Affect and emotion in postmodern Egyptian literature
Literature and philology in the long nineteenth century Nahda
Postcolonial Language Criticism and Academic Arabic
Current research project
Affective Readings. Society and Emotion in Egyptian Literature, 1990-2020
(see e.g. Junge (2015): "Affects and Emotions as Dissent", Junge (2021): "Affective Readings"
Hint:
In case of inaccurate personal data, please inform the appropriate Personnel Data Agent.
1
The email addresses are only selectable in the intranet. To complete an email address, merge following string ".uni-marburg.de" or "uni-marburg.de" to the end of the email address.