Main Content
Join the Moot!
Effort and Benefit of Participating in the Vis Moot Court
On the one hand, participating in the Vis Moot Court implicates quite an effort.  On the other hand, it offers considerable benefits. Participating in the Vis Moot Court not only enhances legal knowledge in international commercial and procedural law and its application beyond legal systems, but it also enhances social skills such as effective teamwork and the ability to argue convincingly both in writing and orally.  The participants gain language skills (proficiency in business English) and are able to make contact with domestic and foreign practitioners in the field of arbitration and commercial law as well as students from all over the world.
The moot offers an entertaining week with lots of events in Vienna.  It moreover evidences extraordinary dedication and skills in the curriculum vitae.  Participating in the moot can also lead to an elevation ("Hebung", Sect. 19(3) of the JAG) of the state exam's final grades.  Thanks to our sponsors, we can bear the relevant costs of the moot.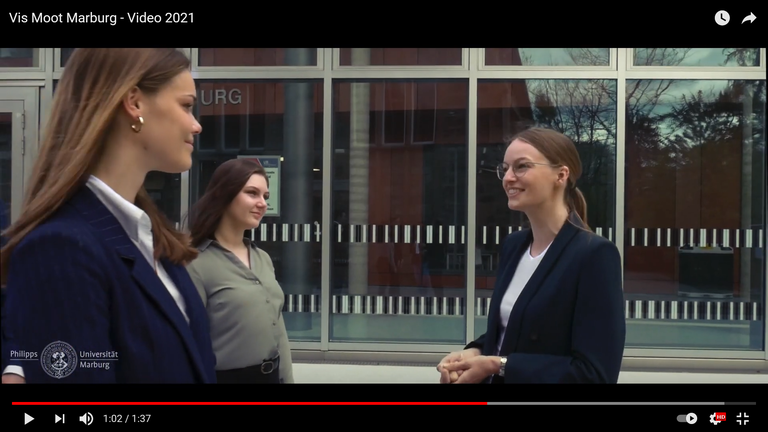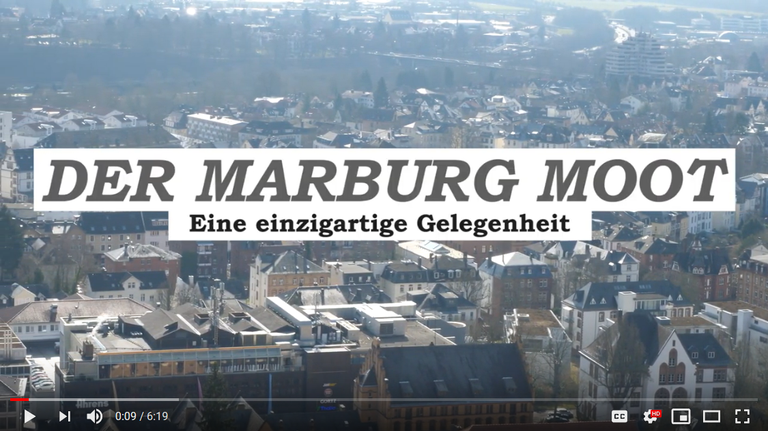 Acceptance of the Moot Court Semester as a Freisemester for the Freischuss
The active participation in the Vis Moot Court is accepted as a Freisemester (a semester not taken into account for the right to be granted an additional attempt to take the state examination).  For details, see here.
How to apply for the 32nd Vis Moot Court 2024/25
If you are a student of law (state exam or LL.M./Erasmus), are interested in international commercial and procedural law, fluent in English and have strong communication skills, the Vis Moot Court is exactly what you are looking for.  We look forward to your application by email, which should be directed to
Dr. Reinmar Wolff
University of Marburg
Institute for Procedural Law
Universitätsstr. 6
35032 Marburg
wolffr (at) staff (dot) uni-marburg (dot) de
and include your curriculum vitae and contact details (telephone number and email address), copies of your A-Level and university certificates and a motivation letter in English.
The application deadline will be in the summer term 2024. Subsequently, the Marburg team will be chosen in a competitive proceeding.
Obtain Additional Information from
an information event in the summer term 2024
the website of the Vis Moot Court
Dr. Reinmar Wolff (contact: here).