Main Content
File Service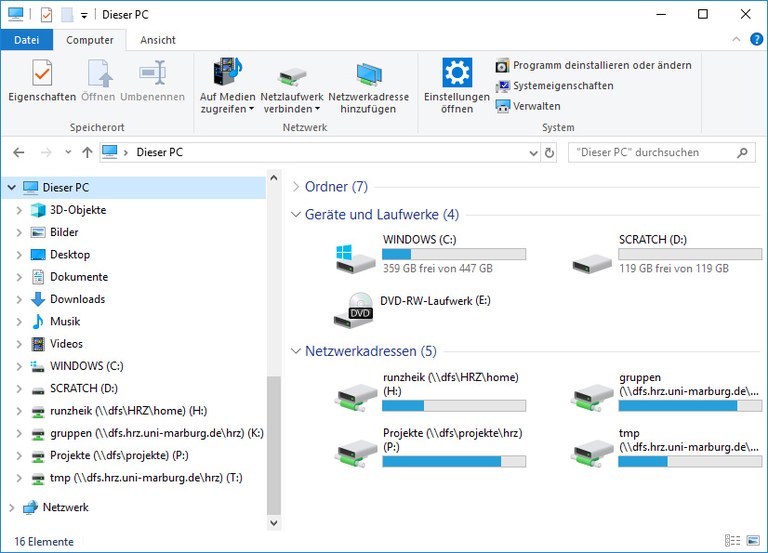 Depending on the user group, you have access to different storage locations (network drives) for your data. You can select personal storage locations with sole access (H:) or save data in folders with access rights for several people, for example, work groups (K:). Please avoid saving your data on local drives or hard disks, as they are not backed up by default! The data on the network drives is protected through different methods. You can restore different versions of your data yourself. (see Restore files or Folders from home and group directory).
The following network drives are available
Target group
Students, employees
Requirements
Depending on the user group:
Central User Account (Uni Account), optional with SFTP or SSH authorization
and/or Workstation Account (AD account)
Status
In operation
Costs
free of charge, exception: "Additional offers - storage space for departments and institutions".
Forms