Main Content
Case Studies in Entrepreneurial Finance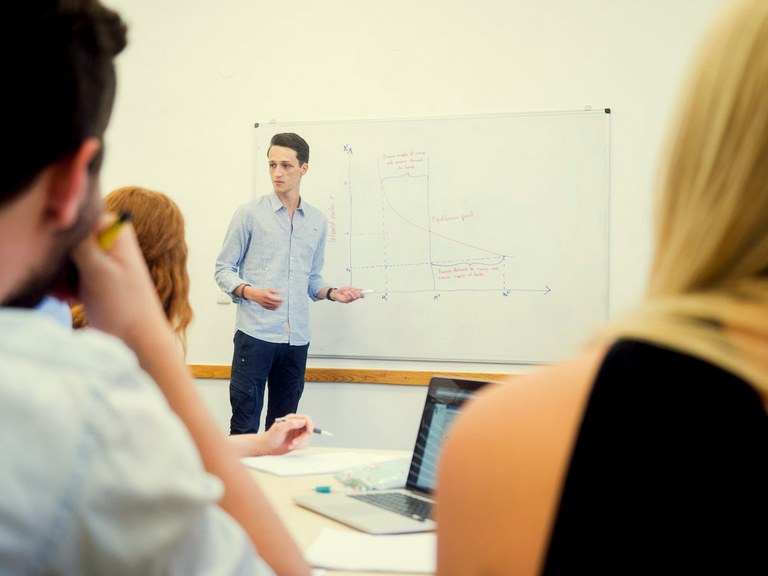 This case study seminar pairs concepts and cases in entrepreneurial finance and thereby bridges the chasm between (corporate finance) theory and practice much needed in the field. At this, its approach is substantially different from a traditional course. Rather than receiving words of wisdom passively from your instructor, you are in the driver's seat now: in this course, you are the creator of knowledge and the discoverer of insights. We, as instructors, will guide you and facilitate the creation and discovery process for you. Upon successful completion of this seminar, you are able to self-directedly solve complex cases in the field of entrepreneurial finance by means of written case analyses. Case learning is social learning and requires active involvement, which will be an important contribution to your success in this seminar. As a minor course objective, we will also develop tips for success in business plan competitions.
Check out the latest student feedback on our teaching: Student Feedback
For the Case Studies in Entrepreneurial Finance module we were granted by the student council The Best Teaching Award 2020 (Master). We are especially pleased about this award!
| | |
| --- | --- |
| Type: | Seminar (6 ECTS) |
| Lecturer: | Prof. Dr. Stolper |
| Term: | Summer term |
| Examination: | Term Paper + Presentation |
| Language: | Englisch |
| Details: | Please find further information about this course in the M.Sc. course catalogue. |