Main Content
Seminar Empirical Finance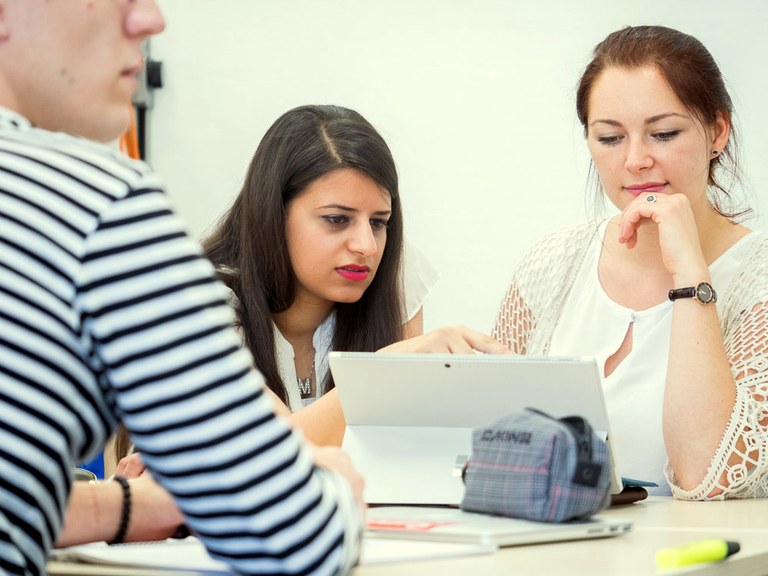 In this empirical seminar, you will gather data-driven evidence on current trends and issues in the field of empirical finance. Upon successful completion of this seminar, you will have acquired a number of valuable competencies. You will be able to research the literature, structure the collected information efficiently, and apply this knowledge to a specific problem. Moreover, you will have gathered hands-on experience in the handling, describing, and analyzing of a real-world dataset. While this course provides you with an optimal preparation for your empirical Master's thesis at the Behavioral Finance Research Group, its take-aways do continue to be relevant beyond university: knowing how to translate data into information is a much sought-after skillset for a wide range of job profiles in the finance sector and elsewhere. Last but not least, you will hone your presentation and discussion skills when sharing the results of your empirical analysis with your fellow students. Most importantly, however, you will feel the sensation of working on something original – none of the research questions investigated in this seminar has been addressed before and it is you who will first come up with well-researched answers!
Check out the latest student feedback on our teaching Student Feedback 2021
Type
Seminar (6 ECTS)
Lecture
Prof. Dr. Stolper
Term
Summer term
Examination
Term Paper + Presentation
Language
Englisch/ German

Details

In the summer term 2023 the master's seminar Empirical Finance of the Research Group Behavioral Finance will deal with the topic "Germany, how are you doing financially?
Insights from the Panel on Household Finances". Further details on the module can be found here.
Admission procedure
Dear students,



Please note that the Empirical Finance seminar has a participation restriction and for participation an application is necessary.
Please submit your CV and Transcript of Records to us during the period 09.02.2023-02.04.2023.
Please send your documents to behavioralfinance@wiwi.uni-marburg.de.

After reviewing the documents, you will immediately receive an acceptance or rejection.
Further communication and the provision of content/documents will take place as usual via ILIAS.

We look forward receiving your application!