Main Content
Annual meetings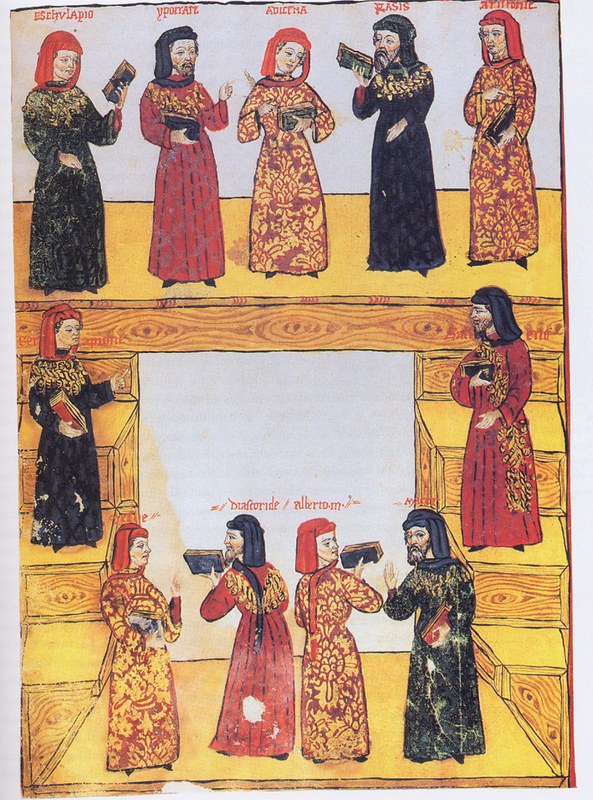 Annual meeting 2024
The next meeting of the international working group will take place on July 5 and 6, 2024 in the Landgrafensaal of the Hessian State Archives in Marburg.
The Call for Papers is now available here. The deadline for abstracts in March 24 2024.
We look forward to seeing many of you at the next "Marburg Dialogues on Ancient Healing Arts", to share and discuss the latest research on the ancient healing arts.
(Picture: "Fathers of Medicine", page from a manuscript (15th century) by Giovanni Cademosto)
You can find information on past meetings, including the accompanying programmes, here.