Main Content
SinnRäume. Insights into Lived Religiosity in Germany
02 November 2015 - 05 November 2018
Exhibition management: Celica Fitz and Anna Matter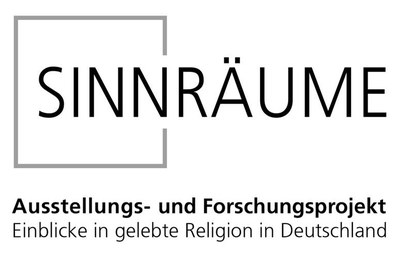 An animated Ganesha statue, a decorative Buddha, a purist wooden cross, or a Diddl mouse under a guillotine - the exhibition makers encountered all of these when they ventured into the research field of private homes.Insights into the religious living concepts, spatial designs and object relationships were provided by empirical research within the framework of the independent exhibition project SinnRäume. In over 20 interviews, the student research team asked what makes a living space a religious space, in what form religious practice is lived at home, and how this can materialize in the living space.
On the basis of these interviews and the photographs of living spaces and objects, a religious studies exhibition on the subject of material religion has been created.
The exhibition made both religious studies research and lived religiosity visible.
A catalog has also been published for the exhibition, which you can purchase for €10 (students €8.50) in the Religious Studies Collection.
Projekt SinnRäume
Kontakt: Celica Fitz und Anna Matter
SinnRaeume@web.de

We thank our sponsors:
Förderverein für die Religionskundliche Sammlung und das Fachgebiet Religionswissenschaft in Marburg e. V.
Curupira e. V.
MakuFEE e. V.
Stadt Marburg
Sparkasse Marburg Biedenkopf
Ursula-Kuhlmann-Fonds