Dr. Marcel Wilhelm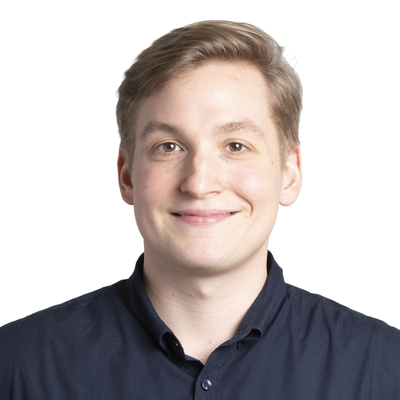 Postdoctoral Research Fellow
Contact information
+49 6421 28-23617
+49 6421 28-28904
marcel.wilhelm@staff 1
Gutenbergstraße 18




35032

Marburg




G|01 Institutsgebäude

(Room: 03034 resp. +3034)
Research Interests
Placebo and nocebo effects
Expectation optimization / violation
Psychotherapy mechanisms
Curriculum Vitae
Since 07/2017
PhD in Psychology (Dr. rer. nat.), Philipps University of Marburg, Department of Psychology, Division of Clinical Psychology and Psychological Treatment
Thesis: "Psychological aspects of antihypertensive treatment - Beliefs, placebo- and nocebo effects" , Advisors: Bettina Doering, Winfried Rief

09/2013 – 09/2018
Postgraduate training in cognitive behavioral therapy, Institut für Psychotherapieausbildung Marburg (IPAM)

10/2008 – 01/2014
Diploma in Psychology, Philipps University of Marburg
Thesis: "Female, young, educated, unencumbered looking for ... a systematic review of demographic characteristics in Internet therapy studies "

Since 07/2018
Senior Scientist, Philipps University of Marburg, Department of Psychology, Division of Clinical Psychology and Psychological Treatment

07/2017 – 06/2018
Clinical Psychologist , Vitos Haina forensic psychiatric hospital

05/2016 – 04/2017
PhD-Scholarship, Philipps University of Marburg, Department of Psychology, Division of Clinical Psychology and Psychological Treatment

02/2014 – 04/2016
Research associate, Philipps University of Marburg, Department of Psychology, Division of Clinical Psychology and Psychological Treatment

Since 02/2014
Clinical Psychologist, Outpatient Clinic for Psychological Interventions, Psychotherapie Ambulanz Marburg (PAM)

2012-2013
Student Research Associate, Philipps University of Marburg, Department of Psychology, Division of Clinical Psychology and Psychological Treatment

- Case seminars

- Practical exercises in therapeutic techniques (Interventionspraktikum)

- Disorder specific seminars
Publications
Wilhelm, M., Winkler, A., Rief, W., & Doering, B. K. (2016). Effect of Placebo groups on Blood Pressure in Hypertension: A Meta-Analysis of beta-blocker trials. Journal of the American Society of Hypertension, 10(12), 916–928.  doi:10.1016/j.jash.2016.10.009

Wilhelm, M., Rief, W., & Doering, B. K. (2018). It's all a matter of necessity and concern: A structural equation model of adherence to antihypertensive medication. Patient education and counseling, 101(3), 497-503.

Wilhelm, M., Rief, W., & Doering, B. K. (2018). Decreasing the Burden of Side Effects Through Positive Message Framing: an Experimental Proof-of-Concept Study. International journal of behavioral medicine, 1-9.
Hint:
In case of inaccurate personal data, please inform the appropriate Personnel Data Agent.
1
The email addresses are only selectable in the intranet. To complete an email address, merge following string ".uni-marburg.de" or "uni-marburg.de" to the end of the email address.