Main Content
International Exchange and ERASMUS Coordinator:
Eva Sourjikova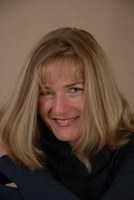 Tel. +49 (0)6421-28-24575  
Fax: +49 (0)6421-28-27056 
Mail: eva.sourjikova@staff.uni-marburg.de

BBB/ Phone office hour:  Tue and Wed 11 - 12:30
Link to the BBB room

!!!  Summer office hour:
27. Juli
3. und 10. August
7. und 21 September

For a time slot in the BBB-office hour please sent a short message to my email. Link to the BBB room.

! for e-communication during your stay in Marburg please use only your XY@students.uni-marburg.de account

Contact Address:
Philipps Universität Marburg
FB09 Germanistik und Kunstwissenschaften
International Studies / ERASMUS
Deutschhausstraße 3
35032 Marburg

Office: Deutschhausstr. 3, room A-105 (-1/1050)
Please see the regulations of the Philipps-Universität Marburg.

We are happy to
inform you about courses and registration procedures at our faculty
prove and sign your learning agreement/changes before and during your stay
help you with any study related problems
inform you about the Faculty of German Studies and Arts in general


For questions concerning the organization of your stay (application, admission, registration, housing, visa, orientation programm or ERASMUS exchange in general, please contact our colleagues at the International Office: 
incoming ERASMUS students
Mail: erasmus-incoming@uni-marburg.de

incoming overseas / freemover students
Mail: incoming@verwaltung.uni-marburg.de