Main Content
Exhibition
The collection of the Mineralogical Museum originated from the "Hessian Mineral Cabinet" founded in 1790. At present, it comprises about 60,000 minerals, 55,000 rock samples, 15,000 gemstone samples and 150 meteorites. It is considered the largest mineralogical collection in Hesse.
The most outstanding pieces of this collection are shown on a total of about 600 square meters of exhibition space in three halls.
You can get an impression of the entire exhibition via the virtual tour.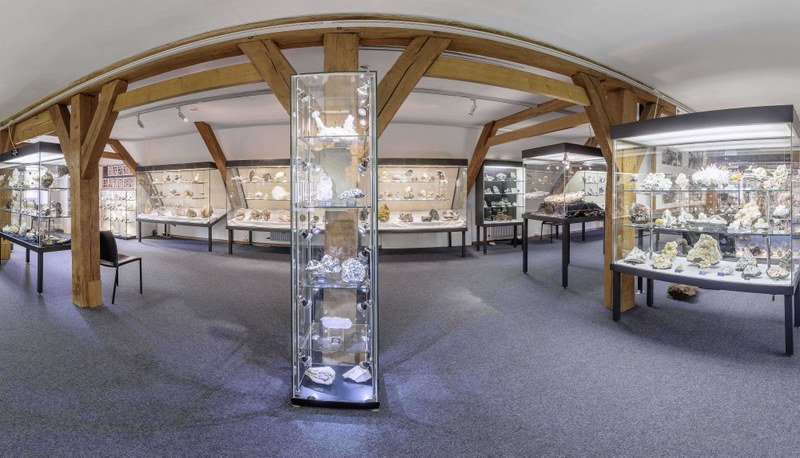 The Marburg Mineralogical Museum houses numerous treasures, but some highlights stand out in particular:
- For example, visitors are greeted by an impressive baryte desert rose even before they enter the museum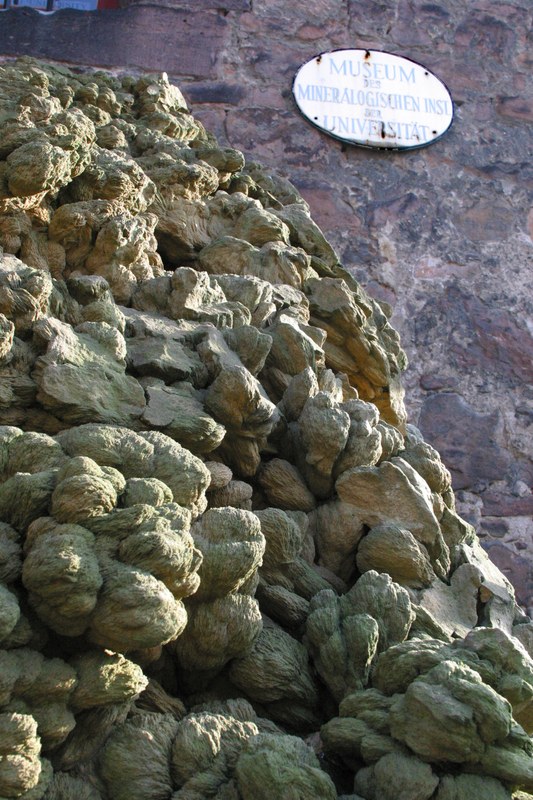 - Also, a 2 x 1,5 meter tall smoking model of the Philippine volcano Mayon always evokes enthusiasm, especially among children.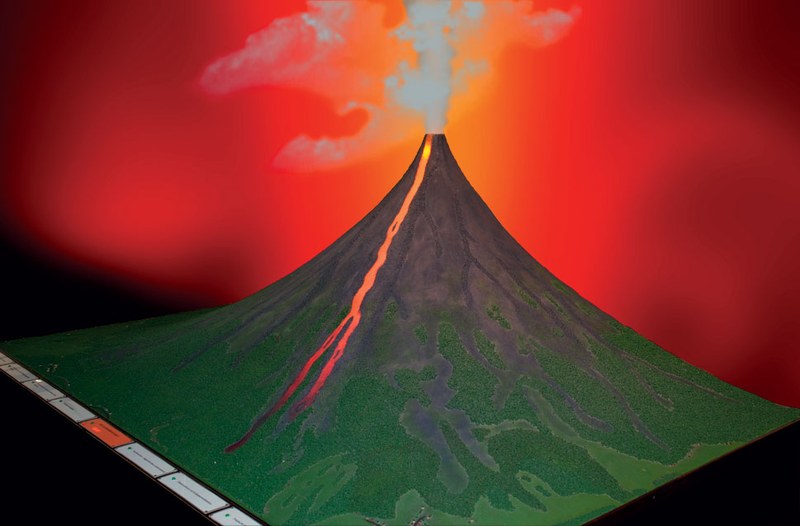 - Many of the most outstanding pieces in the exhibition owe their presence in the Marburg Museum to the Ingrid and Reinhard Balzer Foundation - as do the valuable amethyst, agates, calcite and gypsum crystals of the "Rio Grande do Sul" permanent exhibition.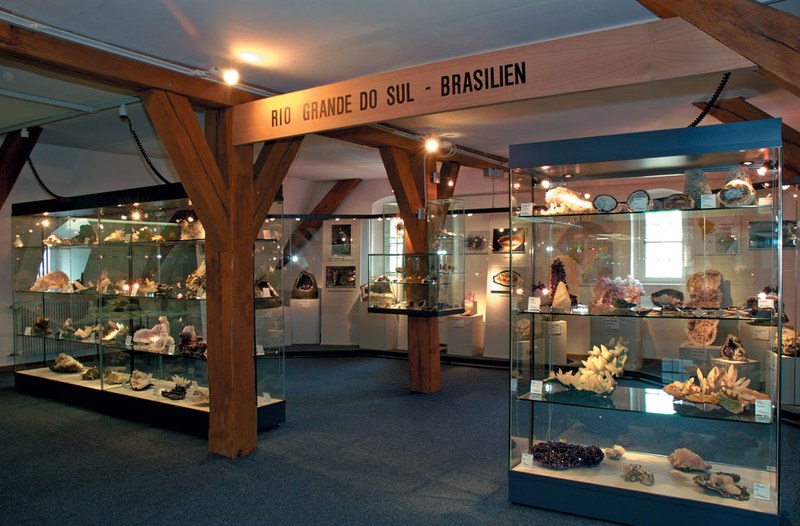 - The replica of the agate cameo from the famous shrine of St. Elizabeth, which was first on display during the special exhibition "Jewels for a Saint of the Poor," now has a permanent display case.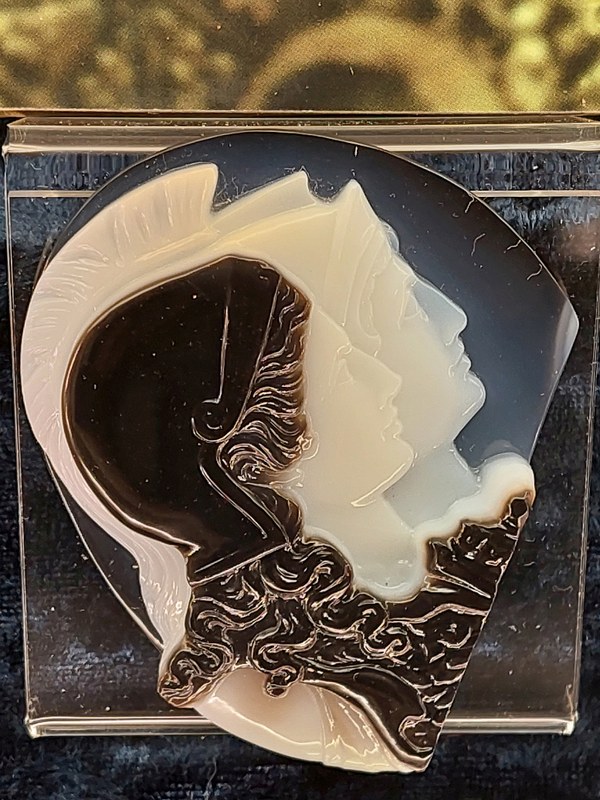 - And, of course, we present the Treysa meteorite, which caused a great stir in the region when it fell in 1916.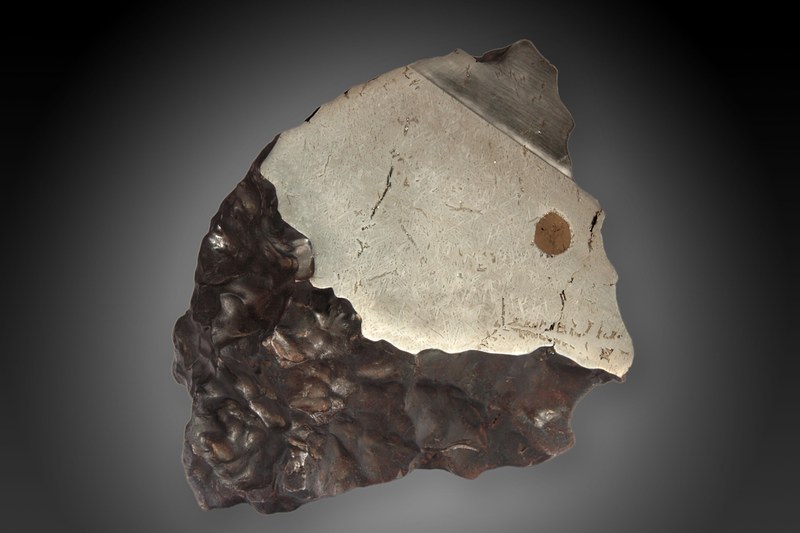 - In the third room of the Mineralogical Museum, visitors can view outstanding exhibits from all over the world with changing focus themes in special exhibitions, about twice a year.