Main Content
Are you interested in studying as an exchange student?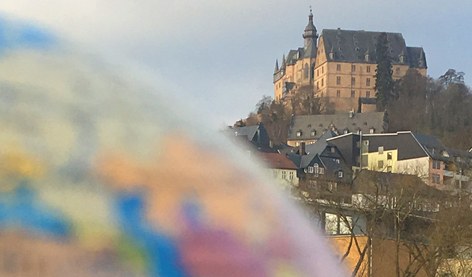 Here you will find information on content-related questions regarding your semester. Since exchange students can choose their courses from any of the degree programs offered at the Department 03, they benefit from our diverse selection and have the opportunity to familiarize themselves with research topics in different disciplines. This gives you the opportunity to structure your stay in Marburg according to your academic interests.
We hope that your stay with us will turn into a personal success for you, and we wish to support you in your efforts as much as possible. Some useful information has been compiled in the Frequently Asked Questions sections below. Please also read our brochure "Getting to know the Department" which contains helpful contact information and details on how to organize your semester at our university. You can find the brochure under Downloads.