Prof. Dr. Darius Zifonun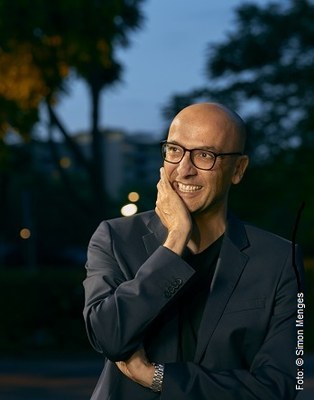 Deputy Executive Director
Contact information
+49 6421 28-24589
+49 6421 28-28978
darius.zifonun@ 1
Ketzerbach 11




35032

Marburg




F|20 Institutsgebäude

(Room: 401 resp. +4/0010)
Sprechstunde im WiSe 2019: dienstags von 14-15 Uhr Die Anmeldung zur Sprechstunde erfolgt über den Aushang an der Bürotüre.
Dariuš Zifonun, born 1968, Dr. rer. soc., is Professor of Sociology at Philipps-Universität Marburg.

Since 2017, Professor Zifonun is member of the Management Board of the German Sociological Association (DGS).

He was Professor of Sociology at Alice Salomon University of Applied Sciences Berlin (2009-2015), Research Fellow at KWI Essen (2007-2009) and Lecturer at TU Berlin (2007-2009), Visiting Professor at the University of North Carolina at Chapel Hill (2006) and Hitotsubashi University Tokyo (2005) and Research Associate at the Department of History and Sociology, University of Konstanz (2000-2005).

Studies at the University of Konstanz and at York University/Toronto; gained M.A. in Public Administration and Policy Studies 1998 (University of Konstanz) and doctorate in Sociology 2002 (University of Konstanz). Habilitation in Sociology 2015 (TU Berlin).Überschrift

Sociology of Knowledge, Migration and Integration, Social Structure and Stratification
Hint:
In case of inaccurate personal data, please inform the appropriate Personnel Data Agent.
1
The email addresses are only selectable in the intranet. To complete an email address, merge following string ".uni-marburg.de" or "uni-marburg.de" to the end of the email address.