Main Content
Head of Research Group
University Professor Dr. Vivien Procher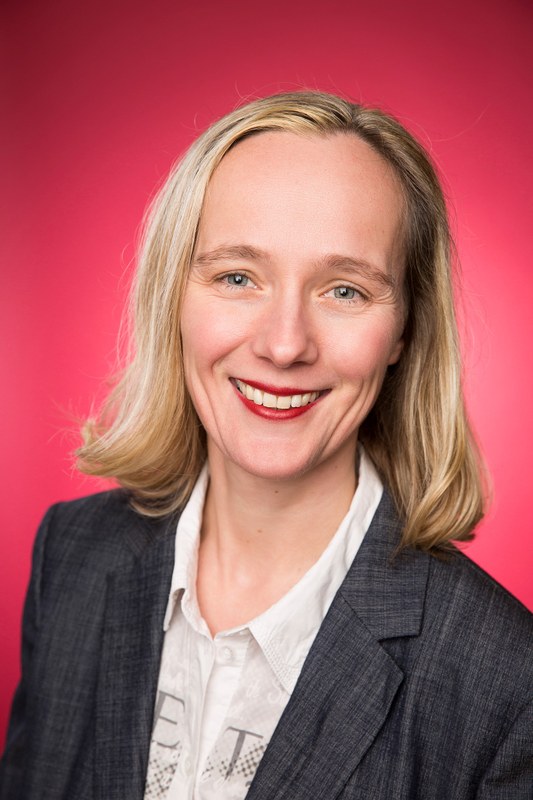 T: +49 6421 28-23915
E: procher@uni-marburg.de
A: Am Plan 1 und 2, 35037 Marburg | institutional building U|7 | Room 15

Office hours: by appointment via email.


Prof. Dr. Vivien Procher is full professor at the research group "Entrepreneurship and Innovative Business Models" at the University of Marburg since April 2020.

Professor Procher acquired her B.Sc. in Government and Economics at the London School of Economics (LSE), UK. Subsequently, she finished her M.Sc. in (International) Management at the LSE and the Haute Ecole de Commerce (HEC), France. She completed her doctoral degree at the Ruhr Graduate School in Economics (RGS Econ). Since her PhD she also has been an active researcher at the RWI – Leibniz-Institut für Wirtschaftsforschung (RWI).

Her professional career includes an employment as Managing Director of the RGS Econ and as strategic analyst in the corporate headquarters of the Valeo Group in Paris. Before joining the University of Marburg she was engaged as an assistant professor at the Jackstädt Center of Entrepreneurship and Innovation Research at the University of Wuppertal and as an associate professor at Grenoble Ecole de Management (GEM), France.
More about Prof. Dr. Vivien Procher
- Entrepreneurship
- Innovation Management
- International Management
- Organizational Behavior
- Strategic Management

Urbig, D., Procher, V. D., Steinberg, P. J., Volkmann, C. (2022), The role of firm-level and country-level antecedents in explaining emerging versus advanced economy multinationals' R&D internationalization strategies. International Business Review, https://doi.org/10.1016/j.ibusrev.2021.101954 (open access)

Steinberg, P. J., Urbig, D., Procher, V. D., Volkmann, C. (2021) Knowledge transfer and home-market innovativeness: A comparison of emerging and advanced economy multinationals. Journal of International Management , 27(4),100873. https://doi.org/10.1016/j.intman.2021.100873 (open access)

Urbig, D., Reif, K., Lengsfeld, S., Procher, V. D. (2021) Promoting or Preventing Entrepreneurship? Employers' perceptions of and reactions to employees' entrepreneurial side jobs. Technological Forecasting & Social Change , 172,121032. https://doi.org/10.1016/j.techfore.2021.121032 

Urbig, D., Muehlfeld, K., Procher V., & van Witteloostuijn, A. (2020), Strategic Decision-Making in a Global Context: The Comprehension Effect of Foreign Language Use on Cooperation. Management International Review, 60: 351-385.

Urbig, D., Bönte, W., Procher, V. D. & Lombardo, S. (2020), Entrepreneurs embrace competition: Evidence from a lab-in-the-filed study. Small Business Economics, 55: 193-214.
 
Procher, V. & Engel, D. (2018), The investment-divestment relationship: Resource shifts and intersubsidiary competition within MNEs. International Business Review, 27(3): 528-542.
 
Bönte, W., Procher, V., Urbig, D. (2018), Gender differences in selection into self-competition. Applied Economics Letters, 25(8): 539–543
 
Procher, V., Ritter, N. & Vance, C. (2018), Housework allocation in Germany: The role of income and gender identity. Social Science Quarterly, 99(1): 43-61.
 
Steinberg, P. J., Procher, V. D., Urbig, D. (2017), Too much or too little of R&D offshoring: The impact of captive offshoring and contract offshoring on innovation performance. Research Policy, 46(10), 1810-1823.
 
Bönte, W., Procher, V., Urbig, D., Voracek, M. (2017), Digit ratio (2D:4D) predicts self-reported measures of general competitiveness, but not behavior in economic experiments. Frontiers in Behavioral Neuroscience, 11, 238.
 
Schulz, M., Urbig, D. & Procher, V. (2017), The role of hybrid entrepreneurship in explaining multiple job holders' earnings structure. Journal of Business Venturing Insights, 7, 9–14.
 
Bönte, W., Urbig, D., Procher, V. (2016), Biology and selection into entrepreneurship – the relevance of prenatal testosterone exposure. Entrepreneurship Theory & Practice, 40(5), 1121–1148.
 
Schulz, M., Urbig, D. & Procher, V. (2016), Hybrid entrepreneurship and public policy: The case of firm entry deregulation. Journal of Business Venturing, 31(3): 272-286.
 
Urbig, D., Terjesen, S., Procher, V., Muehlfeld, K., van Witteloostuijn, A. (2016), Come on and take a free ride: Contributing to public goods in native and foreign language settings. Academy of Management Learning & Education, 15(2): 2-20.
 
Procher, V., Urbig, D. & Volkmann, C. (2013). Time to BRIC it? – Internationalization of European family firms in Europe, North America and the BRIC countries. Applied Economics Letters, 20 (16): 1466-1471.
 
Engel, D. & V. Procher (2013), Home firm performance after foreign investments and divestitures. The World Economy, 36 (12): 1478-1493.
 
Procher, V. & C. Vance (2013), Who does the shopping? German time-use evidence, 1996-2009. Transportation Research Record: Journal of the Transportation Research Board, 2357: 125-133.
 
Engel, D., Procher, V. & C. M. Schmidt (2013), Does firm heterogeneity affect foreign market entry and exit symmetrically? Empirical evidence for French firms. Journal of Economic Behavior & Organization, 85: 35-47.

Procher, V. & C. Vance (2012), Heterogeneity in the correlates of motorized and non-motorized travel in Germany: The intervening role of gender. Transportation Research Record: Journal of the Transportation Research Board, 2320: 72-79.
 
Engel, D. & V. Procher (2011), Export, FDI, and productivity: Evidence for French firms. Applied Economics, 44 (15): 1931-1940.
 
Procher, V. (2011), Agglomeration Effects and the location of FDI: Evidence from French first-time movers. Annals of Regional Science, 46 (2): 295-312.

2019:

- Academy of International Business 2019 Annual Meeting (AIB), Copenhagen
- 77th Annual Meeting of the Academy of Management (AOM), Boston, USA
- 6th Indiana-Wuppertal-Workshop, Wuppertal, Germany
- 4th Annual Global Strategy and Emerging Markets (GSEM), Texas, USA

2018:

- 22. G-Forum - Interdisziplinäre Jahreskonferenz zur Gründungsforschung, Stuttgart, Germany
- Jahrestagung der Wissenschaftlichen Kommission Technologie, Innovation und Entrepreneurship (WK TIE), Hamburg, Germany
- 76th Annual Meeting of the Academy of Management (AOM), Atlanta, USA
- DRUID Conference, Copenhagen, Denmark
- 4th ZEW Conference on the Dynamics of Entrepreneurship (CODE), Mannheim, Germany
- Jahrestagung der Wissenschaftlichen Kommission Internationales Management (WK INT), Kiel, Germany
- 5th Indiana-Wuppertal-Workshop, Berlin, Germany

2017:

- 43rd European International Business Conference (EIBA), Milano, Italy
- Strategic Management Society 37th Annual Conference (SMS), Houston, USA
- 4th Indiana-Wuppertal-Workshop, Berlin, Germany