Main Content
Germanistische Linguistik
Germanistische Linguistik (GL) publishes high-quality studies with a focus on the German language. This includes the individual system levels and their interfaces, the function of language in social life and culture as well as the role of language in communication. Also welcome are studies on the variation and change in language as well es contrastive perspectives. In addition, GL takes a look at developments and trends in the subject and is open to methodological reflection in particular. In this way, GL raises fundamental questions of German linguistics and to those topics that have a particular influence on the discipline.

GL specializes in the publication of thematic volumes. Each issue is devoted to a defined topic under the responsibility of a changing editor. Suggestions for such topics are always welcome; an overview of previous issues can be found in the GL index. Publication of monographs or thematically non-coherent conferences (proceedings) is not intended.

GL is one of the traditional organs of German linguistics. Two to three thematic issues are published annually. Contributions are published in both German and English. The quality of the contributions is ensured by peer reviewing.


Current issue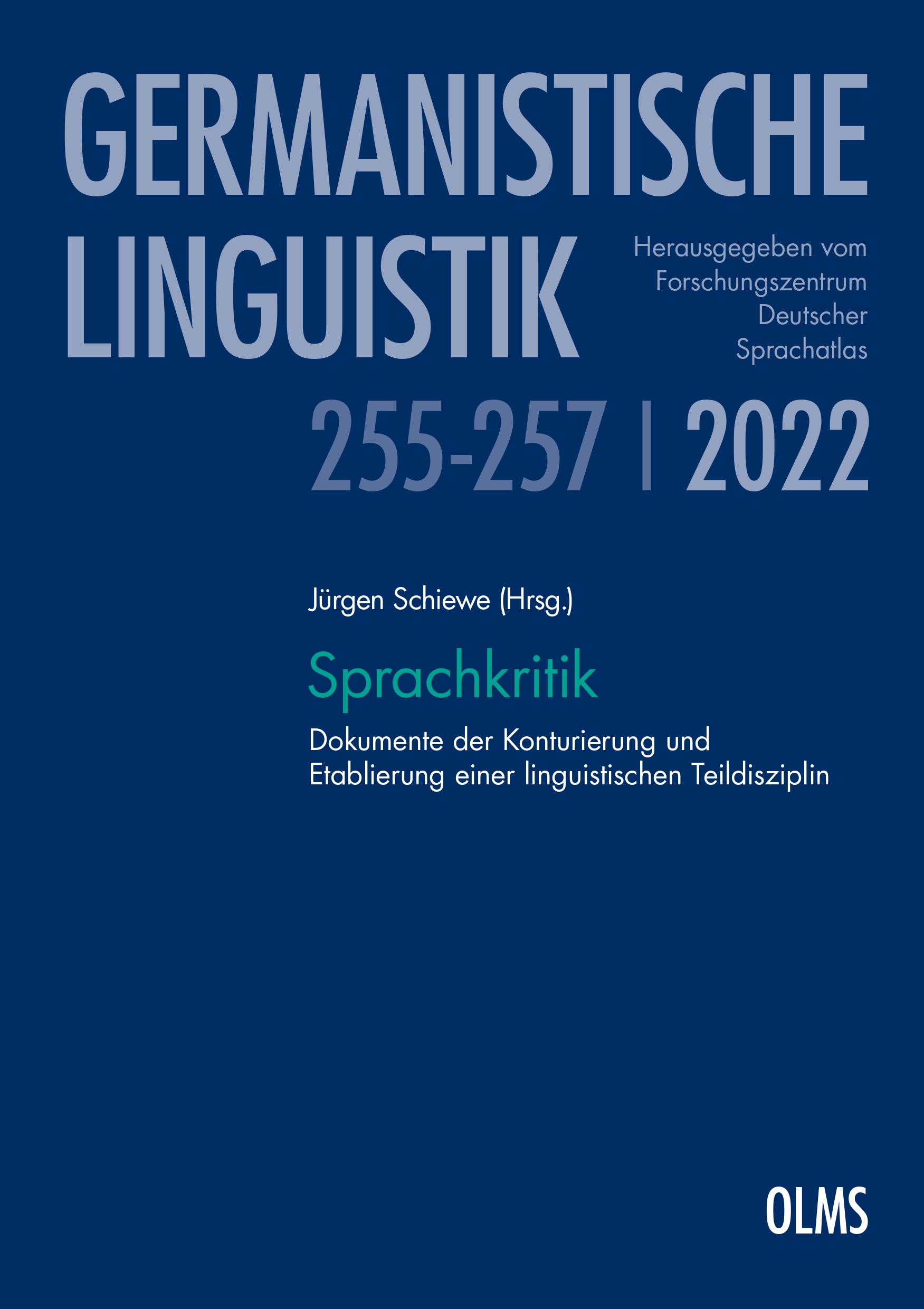 GL 255–257/2022
Jürgen Schiewe (Hrsg.) (2022)
Sprachkritik. Dokumente der Konturierung und Etablierung einer linguistischen Teildisziplin
Sprachkritik ist die Bewertung von Sprache, Sprachen und Sprachgebräuchen. Sie war über Jahrhunderte hinweg omnipräsent. Seit Beginn des 19. Jahrhunderts stehen Sprachkritik und deskriptive Sprachwissenschaft in einem prekären Verhältnis. Nach ihrer ausdrücklichen Verbannung aus dem linguistischen Gegenstands- und Methodenspektrum in den 1960er Jahren gab es jedoch immer wieder Versuche, Sprachkritik in die Sprachwissenschaft zu integrieren. more...