Main Content
Read the Marburg Fairytale
Emilija spent the summer term 2018 at our department as an exchange student. Here is what she felt compelled to tell us about her experience in Marburg: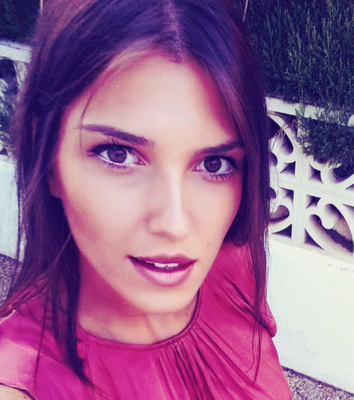 "My five-month experience as an Erasmus exchange student at Philipps University in Marburg has truly been a life-changing one. To me, Marburg, with its fairytale vibe and a Hogwarts-like architecture, has undoubtedly been a place where wizardry is practiced. Translating that wizardry to words would be as follows: First, Marburg is no stranger to strangers. Due to its deep-rooted academic tradition and a highly developed, dynamic, and bustling international community, it's one of the most welcoming places on the planet! It is filled with people from every corner of the world seeking the same as you: to meet people, thus, making it impossible not to make tons of new friends. Additionally, it is easy to get to know and move about (which made life incomparably easier to me, because, let's just say that spatial orientation is not my forte :-)), and it did not take me long before I felt at home. Nevertheless, the most sensational part of my stay has been my personal growth. I got to know myself from a different perspective and in an entirely different context. Initially, I had doubts about whether I would be able to start a new life. Little did I know.
Marburg turned out to be the adventure of a lifetime that has given me the opportunity to live a second life in the same skin. That wizardy, however, cannot be further translated into words. In order to read the Marburg fairytale, one must throw oneself in.
I owe special gratitude to Prof. Dr. Carmen Birkle, Dean of the Faculty of Foreign Languages (North American Studies Department), for her unwavering support, the time she has devoted to reading the chapters and providing me with valuable feedback, her guidance, patience, and above all, a very warm welcome to the University of Marburg.
Emilija from Serbia"