Main Content
Ich blüh für dich. Spende für mich.
Renovate the Botanical Garden's greenhouses with us.
A trip around the world under glass: In the Botanical Garden of Philipps-Universität Marburg, you can walk from the native flora to the tropics via the Canary Islands to Australia. Medicinal herbs threatened with extinction, exotic useful plants, rare orchids, colorful butterflies - they all have their home in the 31 listed greenhouses. This diversity makes the garden a treasure trove of nature and precious for all of Marburg: the public finds recreation here and research important findings. But in order to continue to house this valuable plant splendor, the aging greenhouses are no longer suitable.
You can easily donate online via the button or transfer to the following account:

Philipps-Universität Marburg
IBAN: DE 72 5335 0000 0000 117498
Verwendungszweck: 843 031 59
Sparkasse Marburg Biedenkopf
Under the motto "I bloom for you. Donate for me." the Botanic Garden is therefore collecting donations with immediate effect to optimize the energy efficiency of the greenhouses and make them fit for the future. A total of 1.25 million euros in donations is needed to replace the more than 5,000 square meters of glass in the eight show greenhouses and the 23 smaller rearing houses. In addition, glazing bars need to be replaced, foundations and beams reinforced, roofs and gables replaced, and electrical systems upgraded.
Help with your donation to preserve Marburg's natural treasure and maintain one of the most beautiful recreational areas in our region!
Your personal contact: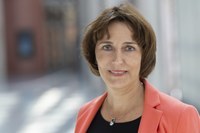 Iris Rubinich
Referatsleiterin Stabsstelle Fundraising und Alumni-Service
Biegenstraße 9
35032 Marburg
+49 6421 28-25038
iris.rubinich@verwaltung.uni-marburg.de