Christina Pranjic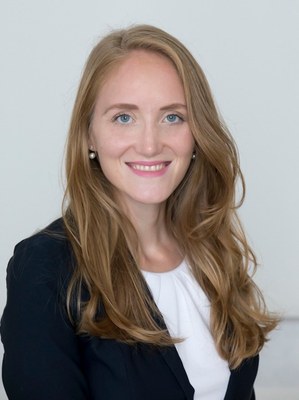 Doctoral Candidate, IPAM-Auszubildende
Contact information
+49 6421 28-23643
christina.pranjic@ 1
Gutenbergstraße 18




35032

Marburg




G|01 Institutsgebäude

(Room: 03042 resp. +3042)
Short Biographie:
From 2022: PhD student and project assistant in the project "COMPARE work" (Children Of Mentally ill Parents at Risk Evaluation)
From 2022: training as psychotherapist for children and young people (behavioral therapy)
07/2021 - 12/2021: Project manager at "Trigon Entwicklungsberatung Klagenfurt"
03/2020 - 06/2021: Student assistant at "Mental Health Lab", Alpen-Adria-University Klagenfurt
03/2019 – 09/2020: Student assistant in "clinical psychological diagnostic" with particular focus on various therapeutic orientations, Alpen-Adria-University Klagenfurt
10/2017 – 09/2020: Student assistant in "cognitive neuroscience", Alpen-Adria-University Klagenfurt
10/2017 – 09/2020: Student assistant in "personal and differential psychology", Alpen-Adria-University Klagenfurt
10/2014 – 06/2021: Studies of psychology at the Alpen-Adria-University Klagenfurt (B.Sc. and M.Sc.)
Teaching:
personnel development
current work and organizational psychology related issues
Research interests:
Work & mental health
Family in the working context
Parental working conditions as risk factors for children's mental health (Spillover- & Crossover effects)
Work and future
Publications and presentations:
Rabung, S., Pranjic, C., Stingl, C., Cropp, C., Krischer, M., Kronmüller, K.-T., Meisel, B., Müller, A., Müller-Göttken, T., Reich, G., Schepker, R., Streeck-Fischer, A., Taubner, S., Timmermann, H. & Windaus, E. (2021). Evidenz für psychoanalytisch begründete Verfahren für Kinder und Jugendliche. Praxis Der Kinderpsychologie Und Kinderpsychiatrie, 70(6), 479–498. https://doi.org/10.13109/prkk.2021.70.6.479
Mihm, M., Abing, K., Wischer, Y., Bernhard, D., Günthert, M., Pranjic, C., Hartmann, L., Roths, H., Weber, M. & Rabung, S. (2022, 5. September). Ist eine Schulung in der Comparative Psychotherapy Process Scale zur reliablen Erfassung psychotherapeutischer Techniken notwendig? [Konferenzbeitrag]. 14. Tagung der Österreichischen Gesellschaft für Psychologie, Klagenfurt, Österreich.
Pranjic, C., Babjakova, J., Kleszewski, E., Baumann, A. & Otto, K. (2023, May). Closeness or close-Bias?: Work-family conflict and the importance of parental proximity for children's physical health in Germany, the United Kingdom and Slovakia. Poster Presentation at the 21st Congress of EAWOP, Katowice, Poland.
Pranjic, C., Baumann, A., Christiansen, H., Schwenck, C., Kieser, M., Reck, C., Steinmayr, R., Wirthwein, L., Otto, K. and the COMPARE-family Research Group. Presentation at the 2th DPK, Berlin, Germany.
Hint:
In case of inaccurate personal data, please inform the appropriate Personnel Data Agent.
1
The email addresses are only selectable in the intranet. To complete an email address, merge following string ".uni-marburg.de" or "uni-marburg.de" to the end of the email address.